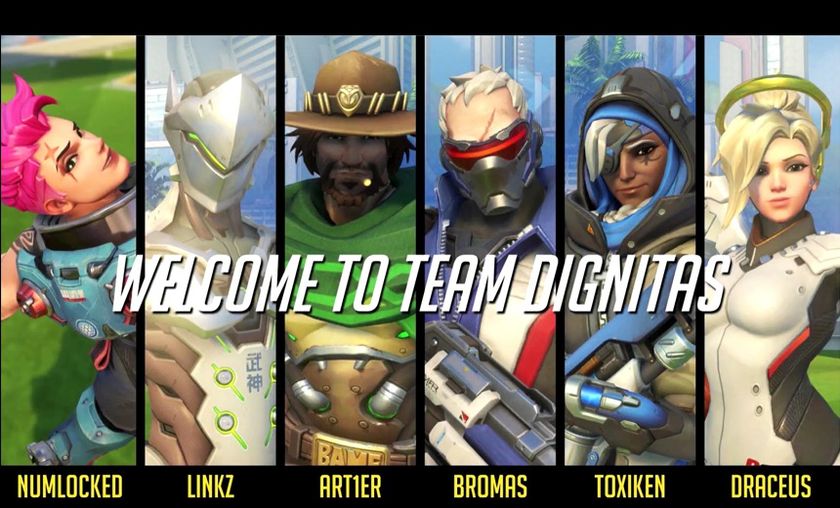 Team Dignitas enters the scene, picking up #5 ranked worldwide Creation eSports roster
After some rumours over this week, the announcement has just gone live. Team Dignitas has bought out the Creation eSports roster, and will thus be featured in the ESL Atlantic Showdown this weekend.
Those of you who are already impressed with the amount of organizations entering Overwatch can be assured that plenty more are considering as well. Overwatch has quickly become the next-big-thing in eSports, and more and more organizations have taken notice. Today, after a week full of rumours, Team Dignitas announced they have officially bought out and taken over the old Creation eSports roster:
 
The announcement is happening right before the roster begins the final phase of the ESL Atlantic Showdown with their eyes on the $100,000 prizepool. With the best teams from NA and EU playing, the roster can soon prove they are worthy of Dignitas' trust. This Saturday, the team will play their first match under the Dignitas banner versus NA powerhouse Team EnVyUs. 
Check out the following video where Dignitas welcomes the players, and set your alarms for Saturday 11:15 CEST if you are a fan of Dignitas or the roster.
For more competitive Overwatch news, follow us @GosuOverwatch.