Blizzard's new game: 3 days left
Three days left and counting. Here's the update.
The new splash image is up. We're sure you didn't miss it but here it is: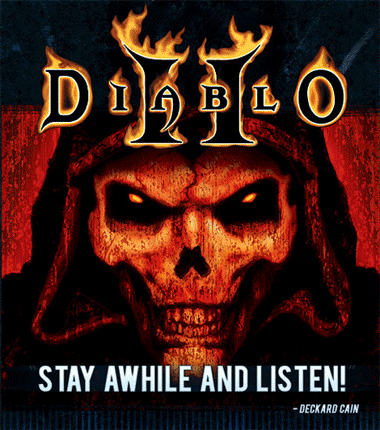 Exact time of the announcement
The GosuCrew have been counting. The splash images are released at midnight PST. That's 09.00 CET and 4 pm (16.00) Korean time. If, and only if, Blizzard decide to follow that pattern with 24 hours in between, that's the official time of the announcement. Here, in big text:
19th May 2007, 09.00 CET / 16.00 KOR / 00.00 PST
It makes sense since 16.00 fits the time of the World Wide Invitational for all the journalists. It's a little late but it seems reasonable. If anyone has a better idea or a correction of this date, please post it. Blizzard did not reply to our requests regarding the exact time for the release so far.
In either case, GosuGamers will be ready to cover the event with a lot of news covering the topic, whatever the game and time. Make sure to check in often this weekend.
Speculations in the new game
Ex-GosuCrew member
medievaldragon
posted a long post of speculations at BlizzPlanet. It's
a very good read
and worth your time. He also mentions that so far, StarCraft was the only game that did not have the image of the game package. Instead Sarah Kerrigan was displayed, possibly preparing for a continuation on the storyline.
Preorderings?
Several reports have come in that shops around the world have added StarCraft 2 as preorderable. While that is not a confirmation, it remains a mystery whether or not Blizzard did give out details or if the shops just got very hyped. (And then again, some shops actually added SC: Ghost for preordering too!)
StarCraft2.com
Websites, such as GameSpot,
reported
that
www.Starcraft2.com
also contains the splash images and that the domain is owned by Blizzard. This would therefore by a confirmation of the new game. Be calm though, we've been in the
StarCraft 2 speculation business
for five years. That URL has been owned by Blizzard since 1999 and was used for every hype thing they did online recently. That said, it doesn't speak against SC2, but certainly not for it either.
Next splash screen should be tomorrow morning (09.00 CET) and that image will supposedly be showing WarCraft III. Your main source for StarCraft and WarCraft will keep you updated.
Links
Blizzard.com
- Official countdown