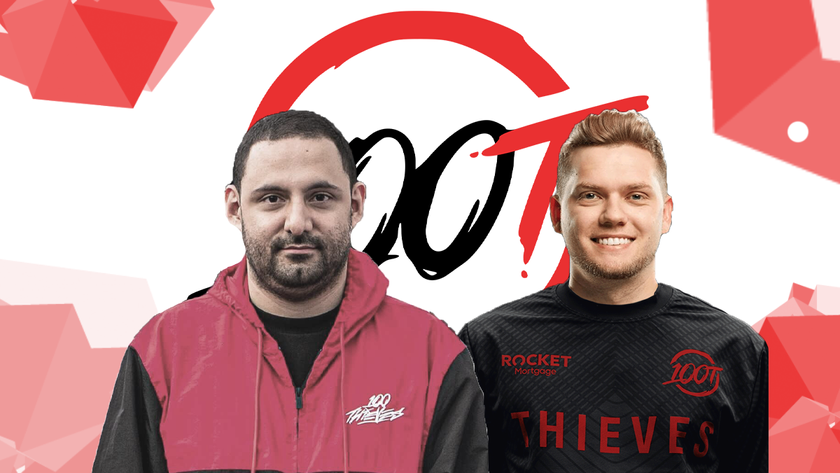 VALORANT Shuffles: 100 Thieves parts with FrosT while Nitr0 contemplates a return to CS:GO
Hector was released due to poor team performance in the NA LCQ as the IGL considers a return to his roots.
2021 was not a good year for 100 Thieves as they failed in their campaign to win the recent Masters Berlin – finishing third overall as well as missing out on the grand finals, placing third behind Rise and Cloud9 Blue, who became NA's last representative to Champions Berlin.
In a social media post, 100 Thieves had confirmed that they are parting ways with their coach Hector "FrosT" Rosario effective immediately. This is on the back of the team's poor performance in the VCT 2021 season, especially as they failed to win the recent NA LCQ tournament.
FrosT became the coach for 100 Thieves back in January where he switched his role from team analyst to coach.
At the same time, according to sources close to the matter -  Nicholas "Nitro" Cannella is considering his future career plans, with a possible return to the world of CS:GO – leaving behind the 100 Thieves and VALORANT altogether. The return to CS:GO is still undecided for the moment, with Team Liquid a potential team to be linked with the move.
After the not encouraging 2021 season, 100T looks to be starting their team rebuild early with the departure of FrosT. It is reported that the new roster will be built around Spencer "Hiko" Martin, Ethan "Ethan" Arnold and Peter "Asuna" Mazuryk.