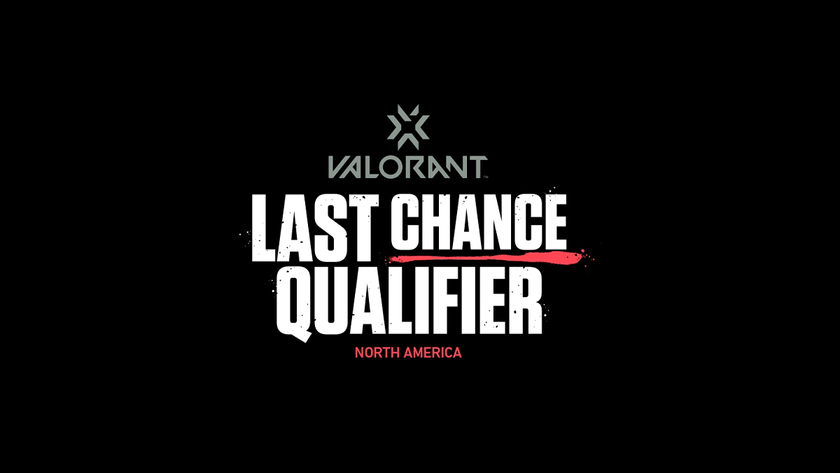 VCT 2021: North America Last Chance Qualifiers set to be explosive
From snubbing regions to a change the in-game format – the last chance for NA teams to qualify to Berlin certainly looks to be interesting.
With the Last Chance Qualifiers or LCQ for short starting soon, VALORANT teams from all over the globe are ready to try their luck to get that last seat for their region in Champions Berlin. Of course, the implementation is not without its controversies, and none is bigger than the North American region.
As a recap, the slots to play in the NA LCQ will be awarded to the teams that hold the most circuit points in each region and have not already qualified for Champions. Slots will also be allocated in regions where Circuit points were not awarded.  
Riot decided to rule out the Oceanic region, which is supposed to compete under the NA LCQ banner. This means a year's work by the team in Oceania has been wasted for them. The teams ORDER and Chiefs Esports Club have been ruled out due to COVID-19 restrictions. The two Australian teams were set to join the NA LCQ after finishing one-two at the Oceania Tour Championship in September.
"Due to COVID-19 regulations, travel documentation issues, and additional complex factors, we could not ensure these teams could travel, compete in the event, and return home in a reasonable timeframe"
Tournament Format
Due to the change of team composition, the NA LCQ will now be an eight-team bracket system.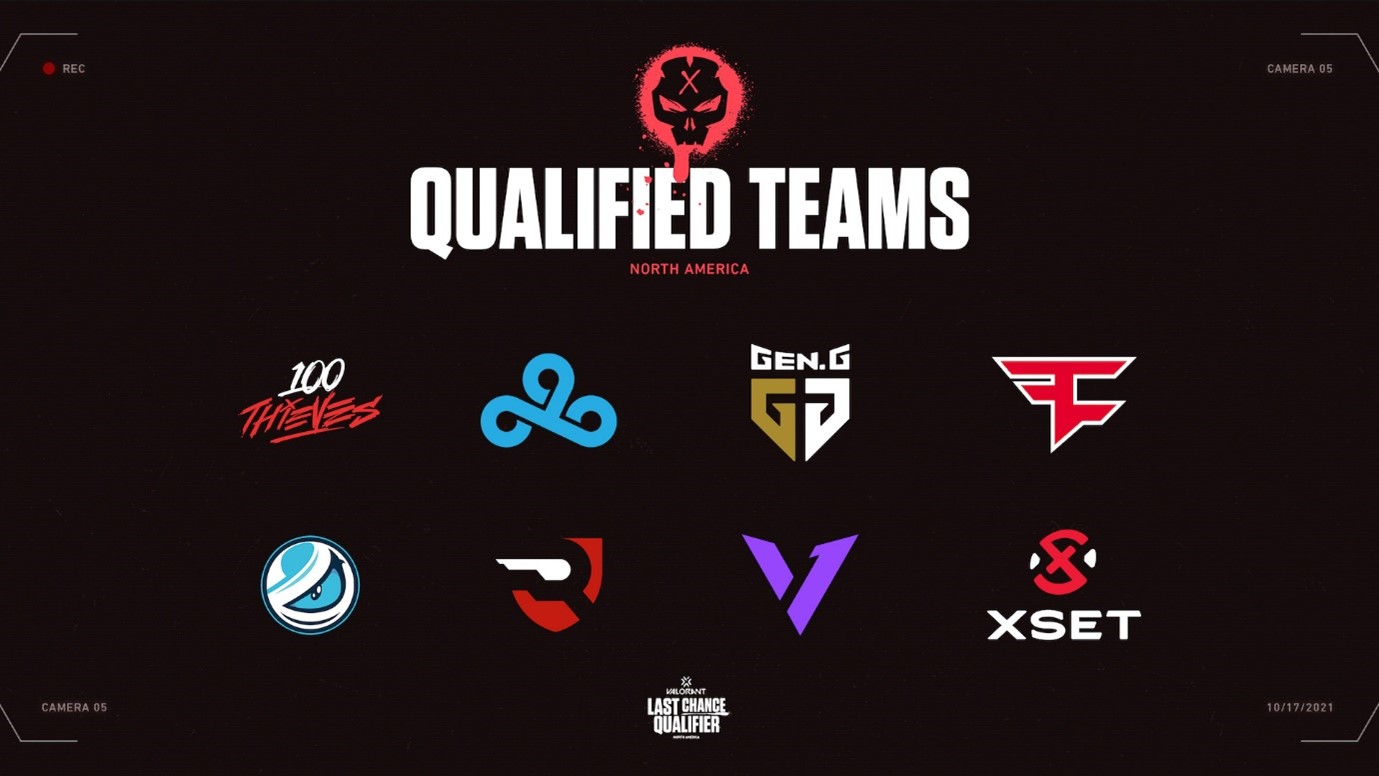 The games will start as a double-elimination bracket and culminate in Bo5 grand finals, where the winner will go straight to Champions Berlin. 100 Thieves will be the #1 seed team on the back of their performance at Masters Berlin.
Type: Double Elimination Bracket
Grand Final will be a Bo5
The winner goes straight to Champions as NA's representative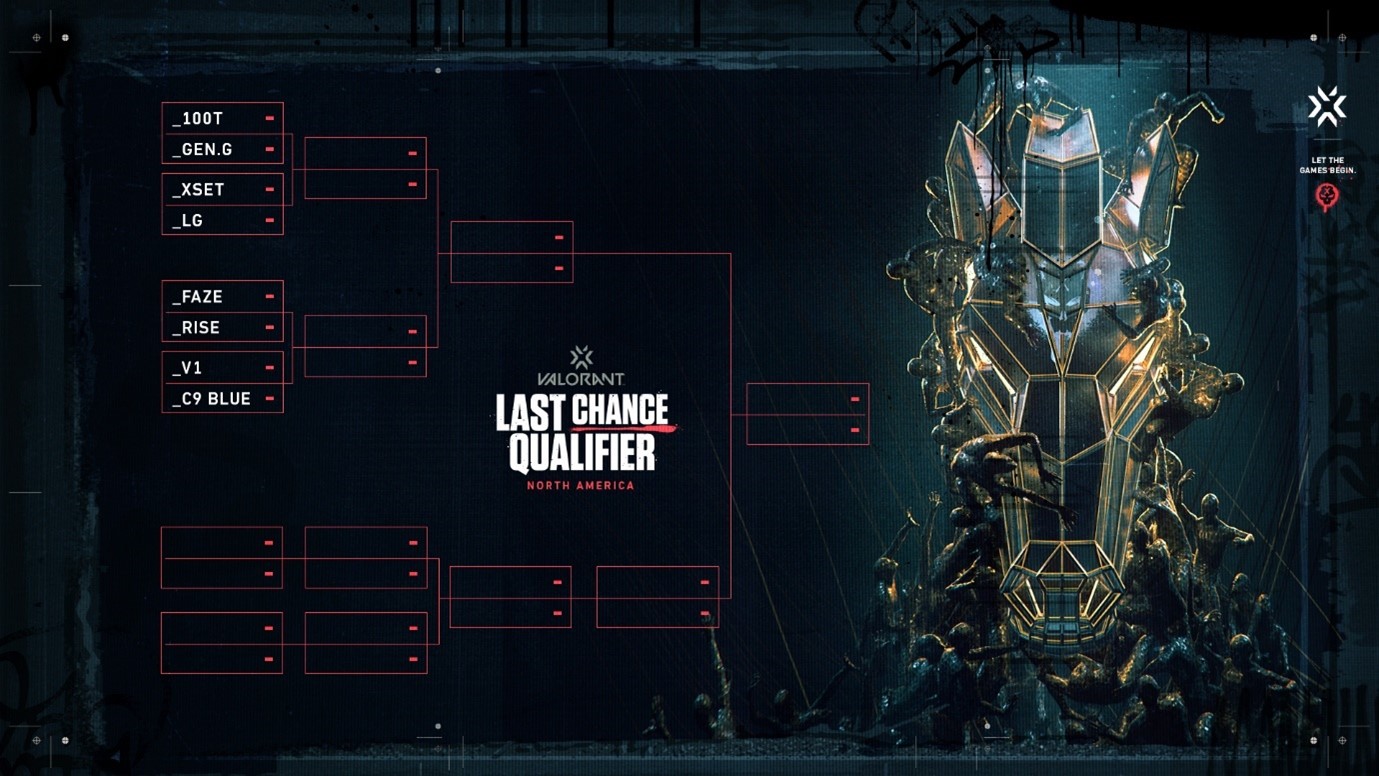 The tournament can be watched on VALROANT's official twitch channel HERE. Riot is also broadcasting the finals on 17 October at select movie theatres in partnership with Iconic Events. Fans can head to Valorant Live in Theaters to check on which theatres will be hosting the finals.