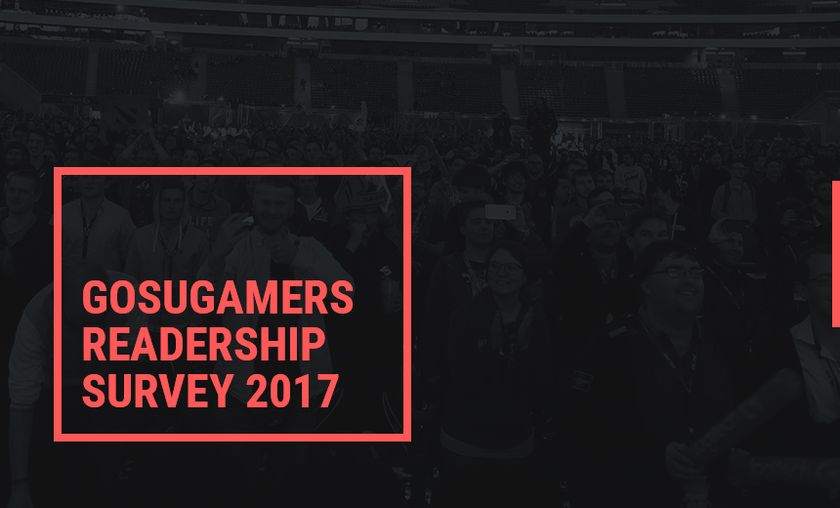 Help us improve and enter in a draw for €1,000 in GosuShop vouchers
We're always looking to improve your experience as a user at GosuGamers, and in order to do that we're launching a new survey to see how we can tweak and perfect the site that will run for the next few weeks. Given that we know you're busy people who don't have time to waste, we thought it was important to make sure you get something back, with your name automatically entered into a prize draw for one of 27 GosuGamers gift cards on completion of the survey.
The cards range in value from €25 up to €100, and can be spent in the GosuShop, where the latest and greatest in eSports apparel can be found. The survey is also a chance for you to tell us which titles you think we could be covering and aren't, as well as how we can optimise the content we already make. With eSports growing rapidly there are always new titles to get excited about and events to enjoy, so let us know which appeal to you.
Click here to take the survey now!
Terms and Conditions
The survey should take no more than ten minutes, and is open to all potential survey participants, worldwide, with a valid GosuGamers User Account and email address.
Limit of one prize per person. Promotion valid and open until all GosuGamers Shop Gift Card recipients are chosen and all prizes are distributed. Gift cards are redeemable for GosuGamers shop credits.
Taxes & Fees, if any, are the sole responsibility of the recipient.
A total of twenty-seven (27) GosGamers Shop Gift Card recipients will be chosen at random and will receive one of the following Gift Card denominations: 100, 50, 25 EUR.
1 x €100 Gift Card
10 x €50 Gift Card
16 x €25 Gift Card
Thankyou for participating, and good luck in the prize draw, we hope to see you in the shop very soon!