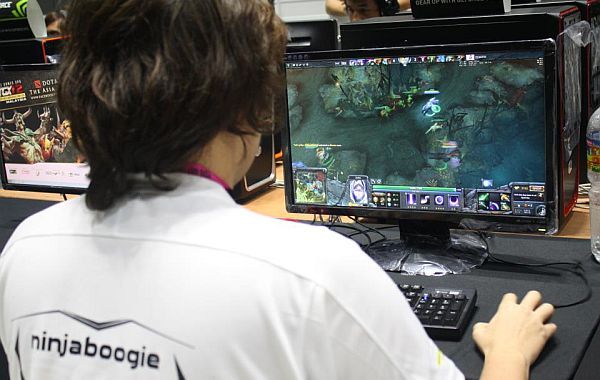 Ninjaboogie removed from Neolution.int
Ninjaboogie has reportedly been removed from his team, NeoES.Int. This came in just two days after his team competed on a LAN tournament in Manila, Philippines, where they finished fourth out of eight teams.
According to Sing 'dpm' Chi forum post on Playdota, Michael 'ninjaboogie' Ross of Neolution.International had allegedly been removed from his team. According to the forum post, dpm got her news from Eliza 'msjovial' Ong, manager and also the girlfriend of ninjaboogie.
We reached out to a member of Neolution.int and he, who do not wished to be named confirmed the news. Our source stated that the decision was agreeable for both sides - the team wanted to remove him and they feel that ninjaboogie himself wanted to leave. Yuan Hing 'Blah' Teh, Neo.int's middle lane player, will be the new captain. Our source also stated that the team is already looking for a replacement, which will most likely be a Singaporean, but they will retain Swish - now the only remaining non-SG player.
Neo.int is fresh off a fourth place finish on the eight-team LAN tournament in Manila, Philippines. Their performance was considerable - the team played with two stand-ins since two of their regular players weren't able to travel due to personal reasons. That tournament was won by their sister team, Neolution.Orange.
Ninjaboogie was the main carry and the captain of Neolution.International. While the team didn't really excel, Neo.int has still performed consistently good. The team was considered to be at least one of the top three teams in Singapore, and they had achieved enough to garner themselves an invite into the The International 3 Eastern Qualifiers.
The Western Qualifiers has a rule set which states that no stand-ins will be allowed to play for a team. Since ninjaboogie is enlisted as a member of Neo.int's roster, it is unsure if they will still be allowed to play on with a permanent replacement or if they will be replaced with another team.
It can be remembered that LGD.cn had a roster change not too long ago, replacing LongDD with DD. Because of that, the team's direct invitation into TI3 was revoked, and they were demoted into the Eastern Qualifiers instead.
Neolution.International roster:
Teh 'Blah' YuanHing (C)

Chester 'Lei' Lum

Shawn 'Hachiko' Ng

Marc Kevin 'Swish' Parasdas
It's the holy grail of The International 3 coverage!


Source: dpmlicious