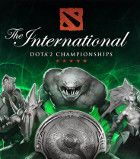 The International on August 7 to 11


Valve has released the first details to the qualifiers for The International 3, which are set to begin on May 13 and end on May 26. The main event will be on August 7 to 11, which is one month earlier than last year. TheGDStudio and BeyondTheSummit will be the official hosts and streamers for qualifiers of The International 3.
The official streamer for the qualifiers this year will be BeyondTheSummit for the Eastern qualifier and, the all-loving Bruno and TheGDStudio for the Western qualifier. However, similar to last year, the games will be open for anyone to stream.
However, the invitees to the qualifiers have not been announced but is expected to come after Valve decide on which teams deserve a direct invite to their annual tournament.
So far, only Invictus Gaming has been invited to return to The International 3 after their stability and great run over the last eight months. Besides that, an array of Russian and Chinese casters have also been invited to the tournament.
A total of 13 teams will be invited into the tournament. There will be an East and West qualifier for one slot apiece as last year to determine the two other participants. The final slot will be decided on a wildcard match between the runner-up of the East and West qualifiers
All that aside, speculation has it that Perfect World's upcoming one million RMB tournament may be the Chinese qualifiers for The International 3. More speculations about the tournament here.
The International 2 qualifiers were announced on the 2nd of June 2012 with Gosugamers hosting the East qualifiers - cast by David 'GoDz' Parker - and joinDOTA hosting the West one, cast by Toby 'TobiWan' Dawson.
mTw led by Troels 'syndereN' Nielsen eventually came up victorious in the Western qualifier after defeating Next.kz, an uprising team from Kazakhstan coming from the loser bracket.
On the other hand, Eastern qualifier was won by eventual seventh placer of The International 2, TongFu. TongFu only dropped a single game in the qualifier and wiped their grand final opponent, World Elite 3-0.
West Qualifier: May 13-19
East Qualifer: May 20-26
Wild Card Qualifer: Runner-up of both qualifiers play in Seattle for slot 16.
Source: Dota 2