Another chance to win a EMS One DotaTV ticket
As we have another five EMS One DotaTV tickets to hand out, there will be another GosuBet deciding those. Although this one being slightly different. To win, you need to bet the correct results on remaining three G1 matches.
In order to win one of the five DotaTV tickets for ESL Major Series One, you need to bet on the following three matches and your bets also needs to be correct:
> LGD vs Zenith
> LGD.int vs DK
> LGD/Zenith vs LGD.int/DK

The actual value you bet or win has no impact in this particular contest. A random winner will be drawn from the users who place three successful bets.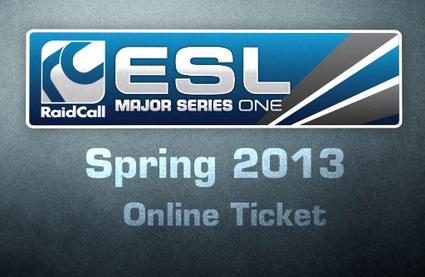 Winners of the previous competition can be found here. Also check out the Dota 2 store to buy yourself a ticket.