Ars-Art joins VP as temporary fifth
-Update-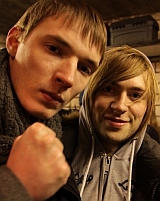 Despite claiming that the team will not be picking up Ars-Art a few weeks ago, Virtus.Pro has announced the former Na`Vi player will be joining the team as a temporary fifth player.
Ars-Art will be playing in Dreamhack Invitational tonight against QPandas and his future with the team is up for discussion after Techlabs Cup.
VP team roster:
Yaroslav 'NS' Kuznetsov
Sergei 'KSi' Kuzin
Oleg 'Crazy' Kolesnichenko
Ilya 'Airman' Pivtsaev
Sergey 'Ars-Art' Revin
Source:
Virtus.Pro
-------------------------------------
Virtus.Pro has given their off-laner, Alexander 'Santa' Koltan, the boot after weak showings in various games. The team will be playing their next game against QPandas tonight with an undisclosed stand-in.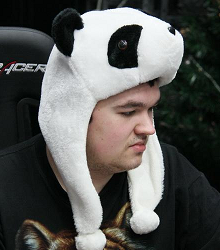 More Russian shuffles is happening and this time, it is Virtus.Pro diving into the soup. Alexander 'Santa' Koltan has allegedly been removed from the team due to weak showing in multiple games of the recent months.
This removal came after their loss yesterday against NoTidehunter in The Premier League.
According to VP's official announcement, VP mentioned, "there is no real alternative to such a sad outcome", indicating that they were forced to remove Santa so the team can move forward.
Yaroslav 'NS' Kuznetsov

All I read now is "NS is a liar, promised to keep the same roster, and then kicks player" "NS destroyed the team" and such nonsense. I admit, recently I wrote that we won't change the roste and we'll continue to play and improve with the same lineup we have, that everything is good as it is. Yes, I made it sound like everything is good where in fact it wasn't honestly as good, but what I wrote is what I personally believed. I believed that everything will be fine and till the last moment denied what I was being persistently told by fairly experienced people for a long period of time. What just happened is an emergency measure that I tried to avoid at all cost, but failed to. You should realize that this team is a part of me. Personally, I have invested much more time and effort in it than, I think, I have ever invested in any other team. And I may be the man who is least interested in harming this team, and I was the one who kept this roster together in spite of all these advices.

It's fairly disgusting to read all the disrespectful comments targeted either at me, or team or organization. Think of Dota as a sport, only the strongest survive here, and here players and organization have their goals. If anyone cant keep the pace, or can't meet requirements anymore, he leaves the ship. It's absolutely natural way of things, as they say, "Nothing personal, just business". It was a hard decision, because Santa is my old buddy, one of those I played with most of time with. He's a good man and I hope that he will be successful in future.
Virtus.Pro has not announced Santa's replacement but is expected to play with a stand-in against Qpad Red Pandas at 20:00 CET today.
Santa joined Virtus.Pro on the 6th of May last year as VP was just a virgin team with only three players. Together with Santa, Virtus.Pro did not place first in any tournaments in any big tournaments and mostly placed second or third.
Virtus.Pro is currently participating in the grand final of The Defense where they will go up against Fnatic.EU. Besides that, VP is also participating in various online tournaments such as EMS One, Dreamhack Invitational, and RaidCall D2L. VP will be heading to Kiev without Santa on the 4th of April for the offline playoffs of StarLadder Season 5.
VP team roster:
Yaroslav 'NS' Kuznetsov
Sergei 'KSi' Kuzin
Oleg 'Crazy' Kolesnichenko
Ilya 'Airman' Pivtsaev
Source:
Virtus.Pro