absolute Legends: Vigoss out, Bamboe in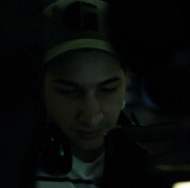 Absolute Legends have added Alaan 'Bamboe' Faraj to their lineup. The 20-year-old Dutchman will replace Ivan 'Vigoss' Shinkarev who, according to the team, did not meet the criteria required to keep his position. The gap Faraj leaves in Team Zero will be filled by Pascal 'paS-' Lohmeier.
Faraj will reunite with his old companion of the disbanded mousesports, Craciunescu 'ComeWithMe' Alexandru, who he was seen playing with on stream several times as of late.
"
It's sad to have to leave some of the best team-mates and friends I've worked with and I truly wish them all the best, but sometimes you have to make changes as new oppurtunities arise.
", Faraj told absolutelegends.net
A fitting player to fill the void in Zero was found quickly, as team manager Florian 'PaiSy' Schmedes revealed Lohmeier to be their new off-laner instantly after the original announcement.
Lineup: absolute Legends
Craciunescu 'CWM' Alexandru
Florin 'Freezer' Stoica
Alaan 'Bamboe' Faraj
Brian 'MaNia-' Strandby
Adrian 'S0ny' Sebastian

Lineup: Team Zero
Kuro 'KuroKy' Salehi Takashomi
Adrian 'FATA-' Trinks
Alexander 'Alex' Reinhardt
Dominik 'Black^' Reitmeier
Pascal 'paS-' Lohmeier
Links
absolutelegends.net
- Source and full statements
@mouzPaisY
- Follow Florian 'PaisY' Schmedes on twitter