Xiao8: 'I will play at least until TI3'
Xiao8 will continue his Dota career at least until next year's International. He says this in an interview with SGamer, which GosuGamers was allowed to translate.
Being the captain of LGD, who suffered two consecutive losses to iG, the question raised whether LGD has successfully worked out of the shadow to regain its form again.
LGD's 2012 record

DotA

PCGames League
2nd place

G-League 2011 Season 3
2nd place

World Gamemaster Tournament
3rd place

G-1 Champions League Season 3
3rd place

Nvidia Gaming Festival 2012
1st place

ACE Season 1
2nd place

Dota 2

Gigabyte Dota Masters
1st place

It's Gosu Monthly Madnass Asia
2nd place

The International
3rd place
SGamer: Hi xiao8, thank you for having this interview with us. There aren't many competitions these few days, is LGD in a state of vacation now? What have you been doing?
Xiao8:
Yes, we have been on holiday ever since ACE final. I'm currently staying at home with my family, girlfriend and friends.
In both the international and ACE, you have lost to your long-time opponent iG. This is indeed a very unfortunate outcome for you. What have you concluded after these two losses?
We didn't manage to maintain our top forms throughout the events, so we didn't manage to defeat them.
In Seattle, have you seen Icefrog himself?
Yes I did, he is really handsome.
In this year's the invitational, the schedule is very tight. Many teams in the loser's bracket need to have several matches per day. Do you think this should be changed next year?
The organizer must have done this for a reason, I personally don't think this need to be changed, but I agree with you that it can be quite challenging for the contestants.
What do you want to say to TI3 and your potential opponents?
I will just do my best and try not to leave behind any regrets.
Which team do you not willing to play against, Na'Vi or iG?
There isn't really a team we hate to play against, since they have such different playing styles.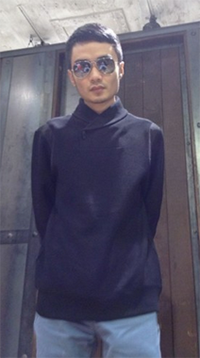 Photo Source: SGamer
There has been a rumour that the next season G-league will replace Dota with Dota2. There will also be more Dota 2 competition in the future seeing from the trend in China. So will you put more focus in Dota or Dota2 in the near future? Talks briefly about the difference in the two games as well.
We will focus on the one which has more competitions in China for the moment. Talking about Dota2, I felt that it is more "New-player friendly" and it is also faster paced at a pro-level.
You have really gained some fame from playing Zhen San (a Chinese War3 customized map), how do you come in contact with Dota and become a Dota player in the end?
At that time, there are quite a few of top Zhen San player transferring to DotA and achieving some good placing, so I just want to give it a try to see if I can do the same.
Sylar has been improving greatly ever since he joined LGD, and has been listed as the top three carry in China alongside with Zhou and Burning. Comparing with the other two who has been around the pro-scene for years, what do you think is Sylar's advantage over them?
Age is his greatest edge! He has great fundamental skills too. What he needs to improve now however is to become more mature in order to stay calmer in competitions.
How do you spot Sylar out when ZSMJ retired?
Xiao8: Sylar has always been wanting to join LGD. So after ZSMJ retired, we soon reached an agreement with him.
Who likes to play 11's elo system(China's biggest Dota platform) the most among your members? What do they do in their freetime?
Everyone plays for around the same time, I couldn't remember who has the highest point now but mine is 2300. Our points isn't exactly that high since we need to quit the game when there is scheduled training so we get penalized very hard from that. During freetime, we do almost everything…such as playing ballgame, going to the gym and going karaoke.
What is your favorite hero in Dota?
Sniper. He looks easy to play but is actually hard to grasp.
All the way from Zhen San to DotA, you can be considered as a veteran player already. Have you ever think of retiring?
I have not. I will at least finish next year's The International.
LGD's roster:
Zhang 'xiao8' Ning
Leong 'ddc' Fat-meng
Liu 'Sylar' Jiajun
Yao 'Yao' Zhengzheng
Xie 'DD' Bin
Have your family given you any pressure due to you playing E-sport? Do you have time to stay with them?
I don't really have much time to stay with them, but they are still supportive of me. They will also look at my competitions live although they don't understand anything.
Who do you think is the most handsome in your team? Who has the best solo skill?
It is very hard to give a conclusion on who is the most handsome since we have different styles. There is the act-cute style and the smart-alex style and more….. When it comes to solo, the two solo players in our team have better skills since they played the role the most.
You have mentioned at the start of this interview that " you have been accompanying your girl friend", what is your personal preference towards girls?
I like chubby girls!
Thank you again for having this interview with us and I wish you all the best for your upcoming competitions! Please say some final words to your fans and friends.
Thanks to everyone that has been supporting us! Thank you LGD, Taobao and Razor for sponsoring us too!
The interview was made by SGamer.
Source:
SGamer