Darer adds Mitch, to compete with Freezer for slot five
Darer roster
Ivan 'ArtStyle' Antonov
Sergey 'God' Bragin
Florin 'Freezer' Stoica
Dominik 'Lacoste' Stipic
Nicolae 'CWM' Craciunescu
Damir "Mitch" Škaričić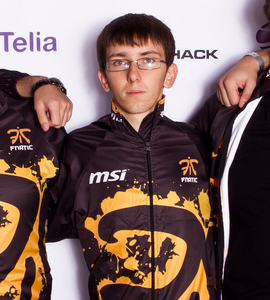 Coming fresh off the addition of Freezer, ComeWithMe and Lacoste, GosuGamers can report that the ex Fnatic player Damir "Mitch" Škaričić has been added to the Darer roster.
- "The plan is to play more with both of them until we decide who will fit our lineup best," reads the Darer announcement regarding the fifth slot competition between Florin "Freezer" Stoica and Mitch.
Skaracic, reputable for his Spectre and Mirana play, was part of the quintet of GamersLeague that accomplished to claim the bronze medal and $4,000 USD at ESWC 2011 as well as silver and €2,710 EUR at DreamHack Winter 2011.
Mitch has since DOTA 2 been restricted to playing a more mobile utility, semi-carry role as opposed to his hard carry role in DotA 1.
- "The team is now starting to practice really hard in order to prepare for all official games and to prove that it deserves to be among the best teams in the world," reports Darer.
Source:
Darer.com