MYM part ways with Malaysian quartet, hyhy's future uncertain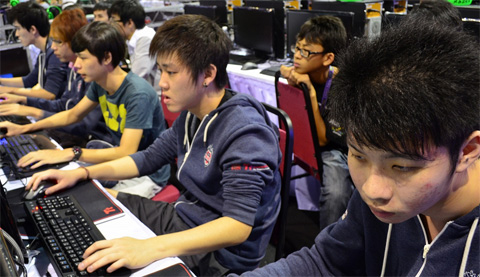 Only nearing their two months stay under MYM, the Malaysian quartet has decided to part their ways with the organization. The team has not been playing with their official roster for a while and this led to many speculations if Sharky and company were still in contract with MYM.
The reason behind the parting was stated as different opinions by organization and players regarding their future. A statement was released by Raymond
'Sharky'
Wong through joinDOTA in which he expressed his feelings and future plans with the remaining three and Silvercross as their fifth stand-in player.
Raymond 'Sharky' Wong
It is with great sadness that we announce our departure from MYM. But not to worry, we will still be playing as a team and even with SilverCross as our stand-in player I am sure we will be able to bring in some great results.
We would like to give a big shoutout to Mr.Jerry for his continuous support of the team and Andy of Invasion Cyber Cafe for allowing us back into the team.

Shorty after this a statement was released by MYM management regarding the issue.
Khaled 'Kayenne' Naim
, MYM management staff
We are sorry that we can't work with this team in future.
I hope that they will find a new organization, where they get what they want and need to increase their performance.
It is still unknown of what is to be decided of the fate of
hyhy
, the captain of MYM's Dota 2 team.
Former roster of MYM.Dota2
Benedict 'Hyhy' Lim Han Yong (C)
Raymond 'Sharky' Wong
'Net' Lim Wai Pern
' Ling' Sim Woi Cheong
Daniel 'TFGood / Garfield' Wong Wei Khit
Links
myMYM.com
- Source
joinDOTA.com
- Source (Sharky statement)