Reason-Gaming replace Tanari with Away: 'natural to take him back' - Drayich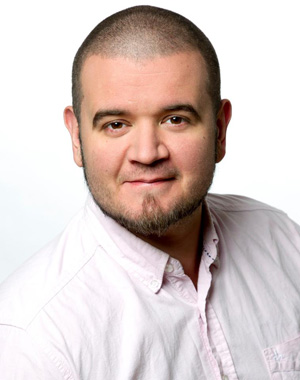 Reason-Gaming has showed varied results lately. In the last Infused Cup they lost to GoSu and youBoat. Drayich tells GosuGamers that the results did not weigh in on the decision to replace Tanari with Away.
- I don't think results is ever the reason why I think about making changes in a team.
I mean we have not made that good results, but that's mostly because we are a fresh team and we need a lot of practice, says Drayich.
The reason behind the switch from Tanari to Away is that they didn't get the cooperation to work plus that Tanari had other commitments in life.
Adding Away to the team was a no-brainer for the team since he was actively playing with the team back with the previous organization TS-Gaming.
- Away is an old friend of us and we already know him, so it feels natural to take him back, says Drayich and further tells that getting back into their comfortable roles as they had way back will be no problem whatsoever.
New roster in action this weekend
The new team roster can be seen in action already this weekend, with the JeeDota Championship kicking off. In a group with Western Wolves, Two Pudge One Cup and Danske Rester the Swedish skipper feel they have good chances of advancing, adding "without underrating anyone".
As for Drayich's future, he does mention how he has considered taking a step back and do commentating and community management, but his love for playing the game is too big.
A day with Drayich...
"A normal day could be me staying home with my kids just chilling, watching TV and cooking food til my wife comes home. A normal day could also mean working with my daddy groups or with refugee children. I also have discussion groups with dads, discussion groups with moms and one-on-one conversations with dads."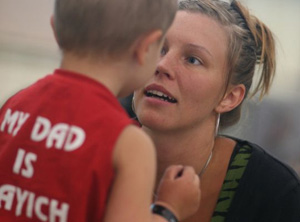 - That's what stopping me actually, because I couldn't do both. I have so much in my real life as well (see right-side box) that requries my immediate attention and other things going on with my daddy groups so I can't really spend any more time, says Drayich and promises that the day he stops playing he will remain in the community some way.
High demands results-wise from the wife
Drayich sees himself and the team being pretty high up there in the ranks when we ask him about the future. And that is not only a demand he has laid upon himself, but also coming from his spouse.
- It is also a demand that my wife has, because I have put down a lot of time, she also thinks that we should have some results, he says and laughs.
- And I think Dota 2 is going to grow. I think it will outgrow DotA, at least I hope so.
Lastly, Drayich liked to send a shout-out to his wife and to Reason Gaming, thanking for all the support.