SK-Gaming goes Monkey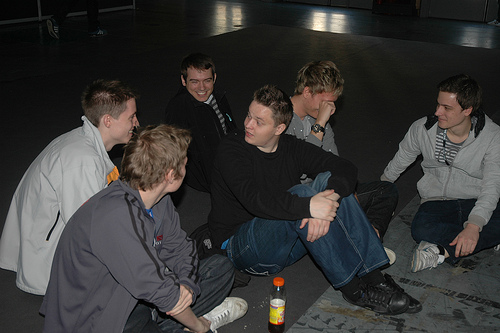 Another gaming organization takes the plunge into Dota 2, this time SK-Gaming picks up the Danish team, monkeybusiness.
SK-Gaming is better known for fielding an equally strong DotA team back in 2008 with names such as Loda, Tompa and Drayich. Monkeybusiness will have big shoes to fill, but if recent results are any indication they surely have the ability to.
The team will be playing in "The Defense" tournament as well as the upcoming Dreamhack Dota 2 tournament.
Statement from coach Andreas 'eatenfish' Windahl:
-"The boys and I are extremely excited about the chance to work with one of the oldest and most prestigious esports organizations out there. It's not a secret that we have had tough luck with sponsors in the past, but in SK, we have finally found the reliable and loyal organization we have been searching for! And we couldn't have found a better fit! SK has always been about working hard to become the best, which fits us perfectly! We will be working very hard to live up to the SK brand and towards our goal of becoming THE best Dota 2 team.

We would like to thank SK Gaming and our sponsors; Toshiba, SteelSeries, Kingston, Sansibar Sylt, Roxio and Gamed - for giving us this great opportunity."
SK.Dota roster:
Martin '
AngeL
' Olsen
Alexander '
CalculuS
' Rathcke
Sylvester '
Link
' Hoelgaard
Mikkel '
miGGel
' Berg
Christoffer Borregaard '
Ryze
' Winther
Andreas '
eatenfish
' Windahl (Coach/Manager)
Links
SK-Gaming
- Source