Mike Sexton Profile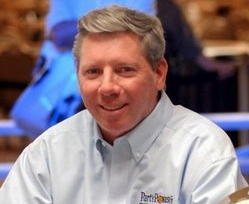 Mike Sexton is one of the true ambassadors of poker. He is a member of the Poker Hall of Fame, honoring his contributions both as a player and commentator. Sexton won his only WSOP bracelet in 1989 in a Seven-Card-Stud tournament, but he has 46 WSOP cashes.
Although much of his time is given for promotional purposes as main host of the World Poker Tour and spokesman for PartyPoker precluding him from playing much of a tournament schedule, Sexton has over $3.8 million in total live tournament winnings. He won the 2000 European Finals of Poker, the 1992 Foxwoods World Poker Finals, and the Four Queens Summer Classic in 1996 and 1997. He won the 2006 World Series of Poker Tournament of Champions event and its $1 million first prize, of which half he donated to five charities. As recently as the 2008 WSOP he took 4th in an Pot Limit Hold'em event for nearly $250k. Sexton was born September 22, 1947 in Shelby, Indiana and now resides in Las Vegas, Nevada.
Things you might not know:
Sexton first learned poker as a 12 year old newspaper delivery boy in Dayton, Ohio, and often lost his week's pay in poker games.

Sexton was a gymnast and attended The Ohio State University on a scholarship. He earned a degree in Public Recreation after changing majors from business.

Sexton joined the U.S. Army as a paratrooper in the 82nd Airborne Division in Ft. Bragg, NC in 1970.

Sexton taught ballroom dancing and tried being a salesman during the time of his enlistment.

Sexton played poker in college, but only took up the game seriously in 1977.

Sexton didn't make the World Series of Poker for a lot of years because he coached Little League baseball teams where the schedule conflicted.

Sexton moved to Las Vegas in 1985 to pursue poker full time.

Sexton was a good friend of Stu Ungar, being a pallbearer and speaker at his untimely funeral.

Sexton created PokerGives.org, a nonprofit organization that offers poker players an easier way to give to charity in 2009 with Linda Johnson, Jan Fisher, and Lisa Tenner.

Sexton is the author of the book Shuffle Up and Deal and has contributed articles for Cardplayer magazine and Gambling Times.

Sexton made the final table of the 2011 WPT Bay 101 Shooting Stars main event.
Sexton deserves considerable credit for the growth of poker around the world. For years he spoke up the concept of corporate endorsements and sponsorships to the poker community and beyond to make poker a mainstream game. He is the face of poker to the greater public as lead commentary for the popular World Poker Tour series. He is constantly a gentleman and giving of himself on behalf of poker.
Sexton's most famous line about poker "It takes five minutes to learn but a lifetime to master."
Sexton videos of making a good call against Mike Matusow, talking of Stu Ungar and Phil Ivey, his thoughts on skill in poker, and his place in poker:
Other famous poker player profiles: