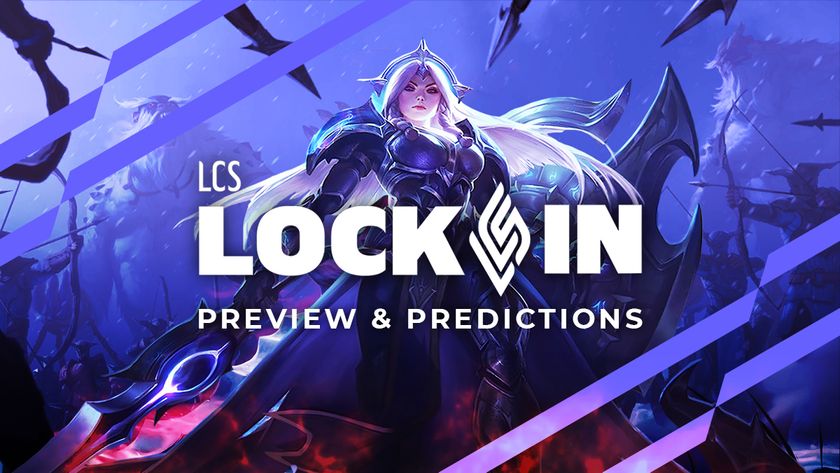 The LCS Lock-In 2022: Preview & Predictions
It's time to lock in with the LCS for the next two weeks.
The LCS Lock-In 2022 starts tomorrow, January 15 with the 10 best teams in the region battling it out for two weeks to determine who walks away with US$150,000 and bragging rights heading into the LCS Spring Split. With it being only the second-ever Lock-In, Team Liquid will be looking to secure yet another victory to follow it up from last year. Of course, many teams have gone through extensive roster rebuilds with Liquid being one of them as well.
Aside from them, the likes of Evil Geniuses also went through a few changes by raiding teams from the LCS and the LEC. Cloud9 were another team that made several changes, bringing in some fresh faces to the LCS stage.
10 teams will be competing in the LCS Lock-In 2022, who are split into two groups of five, which was drafted by the 2021 Summer finalists: 100 Thieves and Cloud9. Each team plays a best-of-one match-up against other teams in their group with the top four qualifying to the playoffs. From there, the final eight teams will play in a single-elimination bracket with the quarterfinals being a best-of-three series while the grand finals is a best-of-five.
Group A
100 Thieves have placed themselves in the same group as the likes of Cloud9, TSM, Golden Guardians, Flyquest. With both C9 and TSM investing heavily into their new lineups, they could prove to be the top contenders in the LCS this year. This will also be the second time that 100T, TSM, and GG will be in the same group.
Given the history between these five teams, it's very likely that we'll see 100T, C9, and TSM easily pulling through to the playoffs. Flyquest decided to promote most of their academy players to the first team while GG brought in four new players during the off-season. This will be a good time to see how the team performs but it's looking more like Flyquest will pull through.
Group B
With Liquid being the other Summer 2021 finalist, they decided to put themselves together with the likes of EG, Dignitas, Counter-Logic Gaming, and Immortals. It's also the second time EG, Immortals, and Dignitas will be in the same group again. Hopefully, Dignitas can avoid an early elimination this year. With Liquid boasting a strong squad on paper, they're expected to go through alongside EG, CLG, and Immortals.
Immortals brought in a new mid-laner as well as an AD carry while CLG changed up their entire squad whereas Dignitas decided to bring in some new faces for the mid-lane and jungle. It will be interesting to see who goes through at the end because the Lock-In is usually where teams go to test the water on their new lineups as well as any potential strategies and/or picks that they can use during the Spring Split.
LCS Lock-In 2022
With just less than a day away from the LCS Lock-In 2022, the excitement is palpable. Both Cloud9 and Team Liquid had strong showings at Worlds 2021 and now with their new lineups, can they afford to push reigning LCS champions, 100 Thieves to the very edge? While they have been the top LCS team, their international performances suggest otherwise.
The LCS is looking to be an interesting region this season with plenty of top teams vying for first place. It's even harder to predict who will come out on top but if the Lock-In is any indication, we can probably see teams like C9 and Liquid actually making the cut once more whilst the likes of 100T, TSM, and maybe even EG will make themselves heard this year.