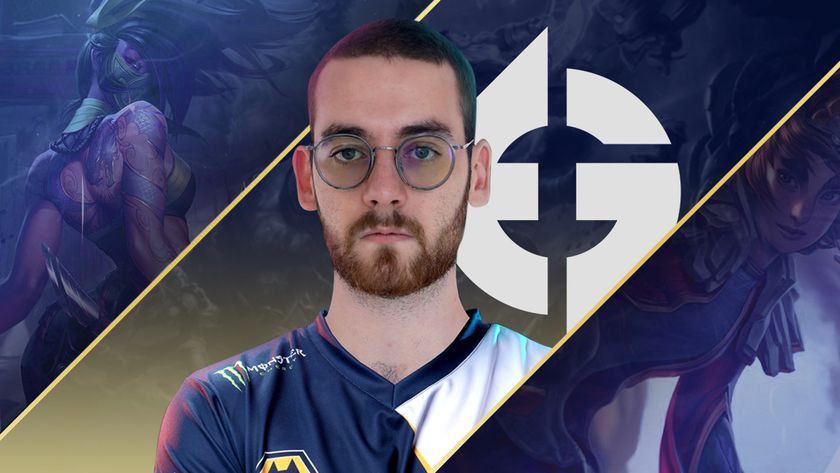 Vulcan leaves Could9 after two years to join Evil Geniuses
Swapping blue for another shade of blue.
Philippe "Vulcan" Laflamme will be Evil Geniuses starting support player in the 2022 League of Legends Championship Series after ending a two-year run with Cloud9. He was part of the C9 squad that won two LCS Spring Split titles to go along with their fifth-place at Mid-Season Invitational 2021 and leaving Worlds 2021 in the quarterfinals of the knockout stage. This also comes after Luka "Perkz" Perković left the team just days earlier, leaving C9 with only three members.
Vulcan will be taking over from Dong-Geun "IgNar" Lee in the support role. EG also had to replace Daniele "Jiizuke" Di Mauro, bringing in academy prospect Jojopyun to take up the mid lane while Dennis "Svenskeren" Johnsen will be on the jungler role. But of course, all eyes for EG now will be seeing how Vulcan pair up with the rising star that is Kyle "Danny" Sakamaki.
The young starlet has set the LCS ablaze the past Summer Split, claiming the Rookie of the Year award after his stellar ADC performances. He was able to bring his team to all five games against 100 Thieves and although it wasn't enough, his gameplay was enough for EG to see a bright future in him.
With the addition of Jojopyun to the team, EG's squad is a well-balanced mix between youthful exuberance and experienced veterans. Vulcan will be looking to lead the lines for the team, being one of the more internationally experienced players. Having played against plenty of other international teams over the past year, he will bring plenty of knowledge to the game, hoping to bring EG to new heights and possibly, to their first Worlds.
As for C9, they will now be looking to rebuild their squad in hopes of challenging for a spot at Worlds once more. The team has had a decent season, winning the Spring Split earlier this year to go along with their MSI appearance as well as at the world championship. While their run at Worlds 2021 was great, it ended in despair as the boys in blue failed to take a single game off of Gen.G Esports.