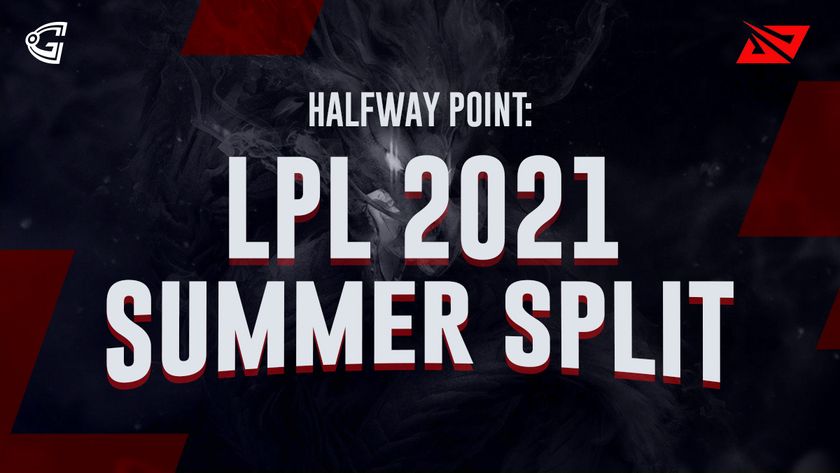 Halfway Point: LPL 2021 Summer Split
What is going on with RNG?
In our fourth edition of Halfway Point, we'll be talking about the LPL 2021 Summer Split in China. They've got a total of nine weeks for the group stages and it had just concluded its fifth week. There are a total of 17 teams that are participating in the LPL 2021 Summer Split, which is way more than any other region. We've also covered everything to expect with the LPL 2021 Summer Split, which you can read about here.

EDward Gaming holds a slim lead over the rest of the pack with some pretty impressive displays over the past five weeks. For the most part, they have been dominant since the start of the Summer Split, losing only one series so far against the sixth place,

Top Esports . They have also managed to carry forward their performances from the Spring Split, keeping themselves at a safe distance from the competition.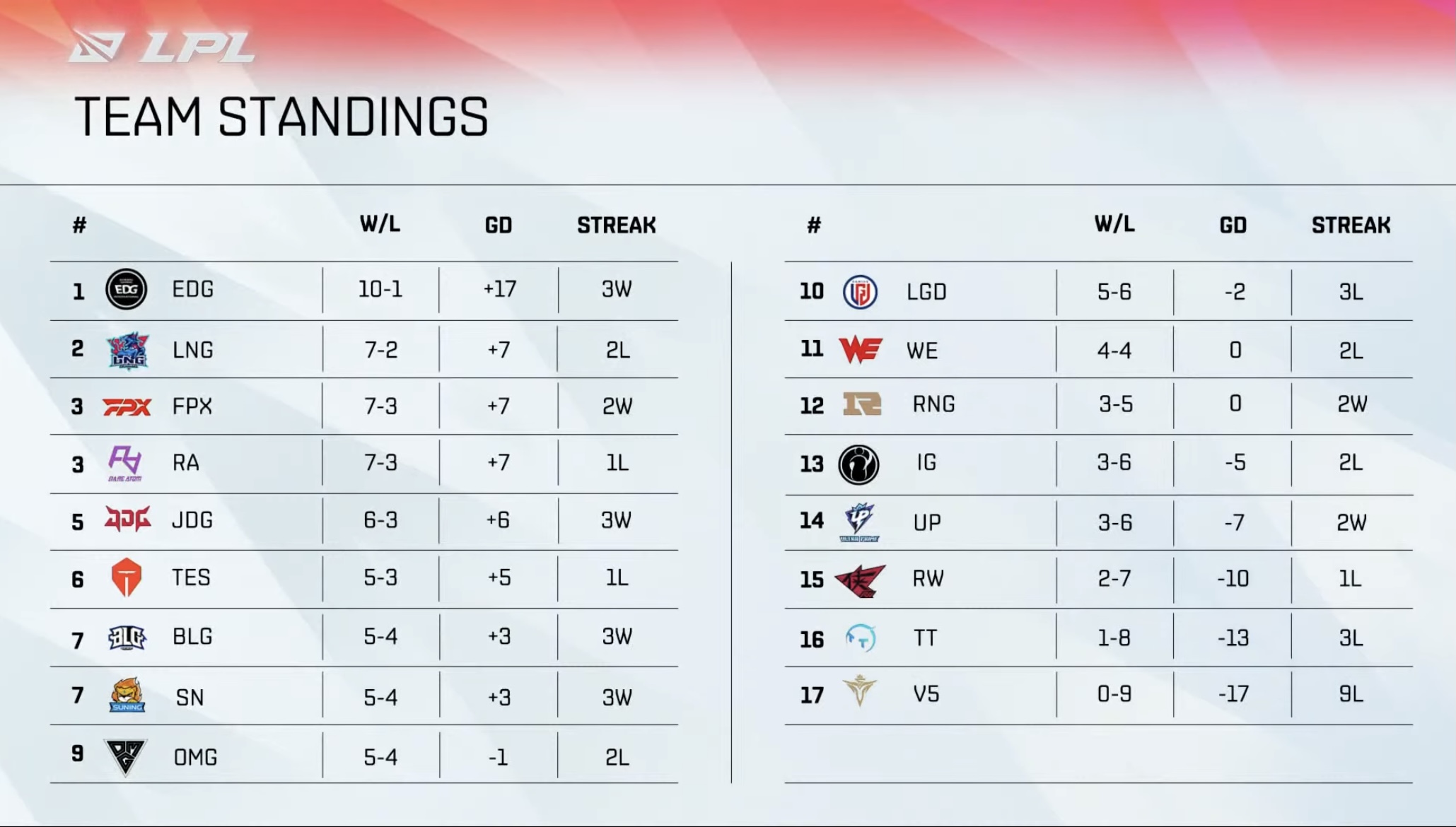 At the time of writing, both 

EDward Gaming and

LNG Esports have been the top-performing teams so far in the tournament. Other teams like
FunPlus Phoenix ,
Rare Atom , and

JD Gaming have also had decent results over the past few weeks, landing themselves in the top six.Rounding up the top 10, we have

Suning Gaming in seventh,

Bilibili Gaming in eighth,

Oh My God in ninth, and

LGD in tenth.
But out of all the teams that are participating in the LPL 2021 Summer Split, none have surprised the world more than

Royal Never Give Up . Having won MSI 2021, they were returning back to China on a major high, having already defeated one of the best teams in the world in a best-of-five series. However, nobody expected them to falter the way they did. While they did miss the first week of games to recuperate after MSI 2021, they have not been able to replicate their form pre-MSI at the Spring Split.
Their performances have had varying successes so far, picking up three wins and five losses. While it isn't all that bad, some of their losses came up against teams many would've expected them to sweep past. While they do have a two-game unbeaten streak going on right now, they've got a match against the first-seeded team in the group stage coming up on the horizon. If they can stick to this level of form, we can very well see a resurgence from the MSI 2021 victors.
As things stand, the LPL 2021 Summer Split is still currently ongoing with just four more weeks of group stages to go. We can surely expect a lot more action to come in the following weeks. Be sure to check back as we will be talking a lot more about the LPL 2021 Summer Split and the many other splits currently happening around the world as we get closer to their respective playoffs.