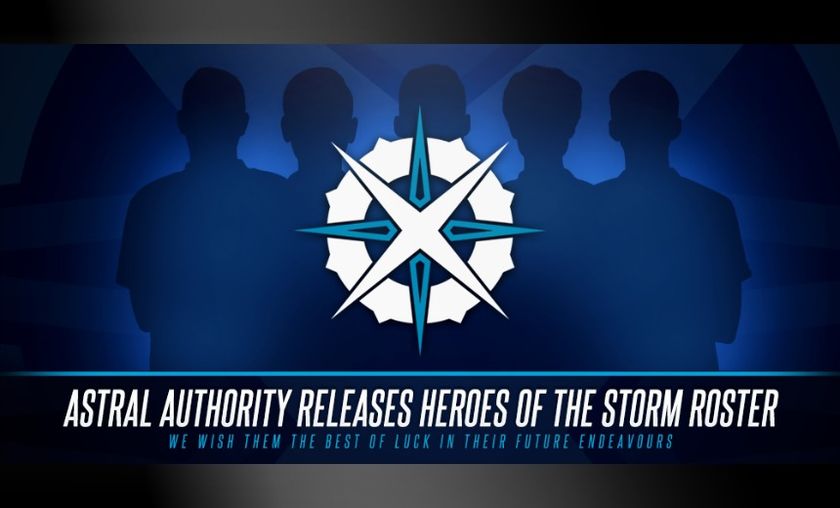 Astral Authority drops the roster formerly known as Murloc Geniuses

"We are in negotiations with another team. These negotiations will decide our future within Heroes."
On New Years eve, Astral Authority announced it was departing from its current Heroes roster. The team's most recent performance during the Gold League in China was disappointing for NA fans, but the timing of this departure hints at the natural ending of a contract and Astral Authorities desire to acquire a more winning team.
Astral Authority released this statement:
"
"
We signed the Murloc Genius roster after the team won back to back North American regionals in Los Angeles and Seattle respectively. Since then the team has won the first North American Nexus Games, and represented NA on two international stages. While the results from both BlizzCon and Gold League stages were less than ideal, we have been proud to have this team represent Astral for the past three months.
"Even though we are parting ways with our Heroes of the Storm roster, I am happy to say we are on good terms. I know the players will find a great home and proceed to do great things as a team." -Astral CEO, Dinkelin Tavarez""
We expect to hear this type of friendly "Departure speak" from the organization's CEO, but it appears that the parting was just as mutual and professional as described above:
With all said and done, it appears that 5 of NA's most experienced players are now free agents. Will the Murlocs return?

PLAYERS DEPARTING FROM ASTRAL AUTHORITY
 
Follow us on Twitter @GosuGamersHotS and on Facebook for more competitive Heroes of the Storm news and coverage from around the world.