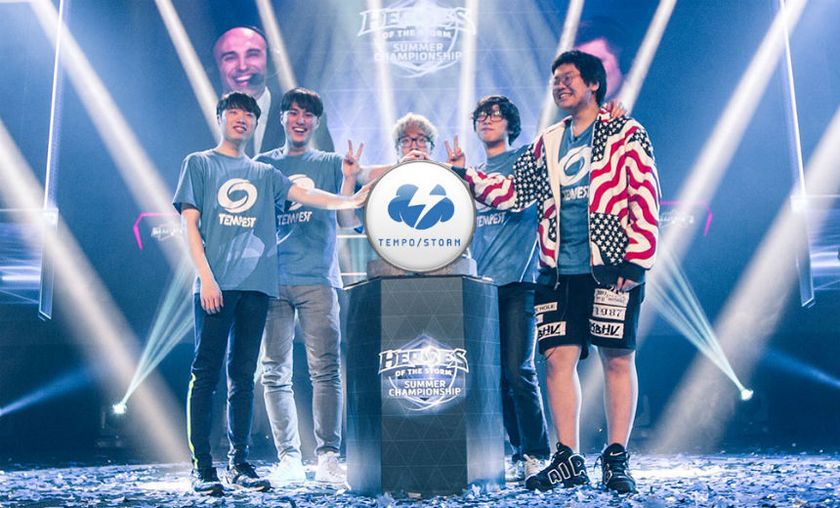 It's official: Tempo Storm pick up Tempest
After Tempo Storm released a teaser earlier this week, it was only a matter of time until they officially announced the signing of Tempest, Korean powerhouse and reigning global champions.
The much anticipated news comes after teasers that had nobody fooled, with us all expecting Tempest to be the new team behind the Storm. Tempest rose to power on the world stage at DreamHack Summer taking home the summer global championship after an epic battle with Korean rivals MVP Black.
Joining the 5 members of Tempest will be coach OPrime, a renowned personality in the Korean HotS community and coach for Tempest through the Summer global championship. Also joining the team is Rally Jaffa, the bilingual mastermind who works tirelessly in connecting the Korean scene with the rest of the world.
The new Tempo Storm's first match will be on July 23rd as they take on L5 in the grand final of Power League, Season 2.
Follow us @GosuGamersHotS for all your Heroes of the Storm news from around the globe.