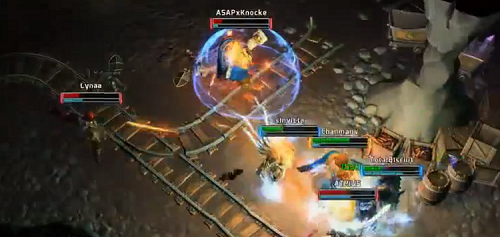 TotalBiscuit, Husky and ChanmanV team up in Heroes of the Storm
Three of the most prominent Blizzard streamers teamed up on day one of Heroes of the Storm alpha to test three of the maps. Almost an hour of footage provided.
Blizzard's hero brawler entered alpha a few days ago and already the known community figures are on it. The videos below, published on ChanmanV's channel see the host of the Value Town and Unfiltered podcasts team up with StarCraft 2 commentators Husky and TotalBiscuit to have some fun. 
The footage shows three of the four maps available in Heroes' alpha: Drago Shire, Haunted Mines and Blackheart's Bay.