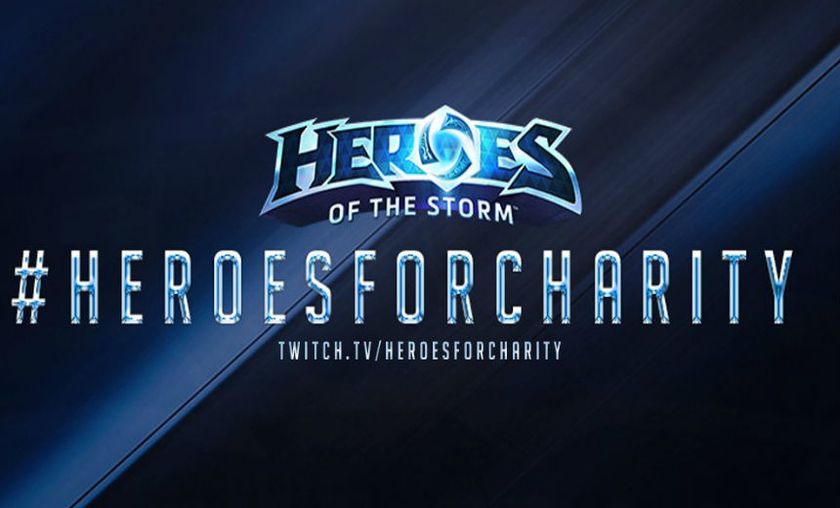 Heroes community rallies together for one common cause
Nothing can prepare you for the devastation the country saw with Hurricane Harvey weeks ago. Homes were destroyed, communities were broken, and lives were changed forever.
As we witnessed the devastation unfold right before our eyes people from around the country gathered to support those who were suffering and those who were risking their lives to travel to Texas to provide aid.
Charity events are not rare in the gaming community. The "Games Done Quick" series raises money twice a year for Doctors Without Borders and The Prevent Cancer Foundation, and members of Extra Life hold 24 marathons from their own homes to raise money for their respective Children's Hospital.
After seeing Hurricane Harvey damage his home state, Slate 'Nelstar' Schwertner decided to create an organization around the Heroes of the Storm community, Heroes for Charity, to hold a marathon for The American Red Cross of Southeast Texas.
It was a random 5 a.m. idea
"I'm from Port Arthur, Texas so I have a bunch of family and friends that live in Dallas and the Port Arthur area. It was a random 5 a.m. idea. At that point the storm was over Houston and they still had the projection of it going into the gulf, then coming back. I put something on social media about it, Izzy responded and that was actually the first time we had met."
"I'm in San Antonio and I have dozens of friends and family in the Houston area and seeing what they were going through, I wanted to help do something." Said co-creator Izzy 'Nay' Madrid. "I saw Slates tweet and I thought this could be an avenue for me to make an impact and to help even though I'm so far away."
Schwertner and Madrid began planning the marathon days before it was planned to go live. Guessing they would have maybe six people and 24 hours with a goal of $5,000. But once the word got out, and the momentum grew, more and more members of the Heroes community wanted to be involved.
"It blew up to where we were going to use the entire weekend." said Schwertner. "It became a 72 hour broadcast with 25 people. We set the goal at $10,000 and we got multiple people to help with giveaways. It was a cluster but where one of us didn't have the talent or the ability to do something the other had that ability. I thought it was never going to happen, it was 100% last minute because we had four days to plan a 72 hour marathon. We hit our goal of $10,000 and we still had 6.5 hours left then by the time I was up to close it out we hit $15,000 and personally it was overwhelming."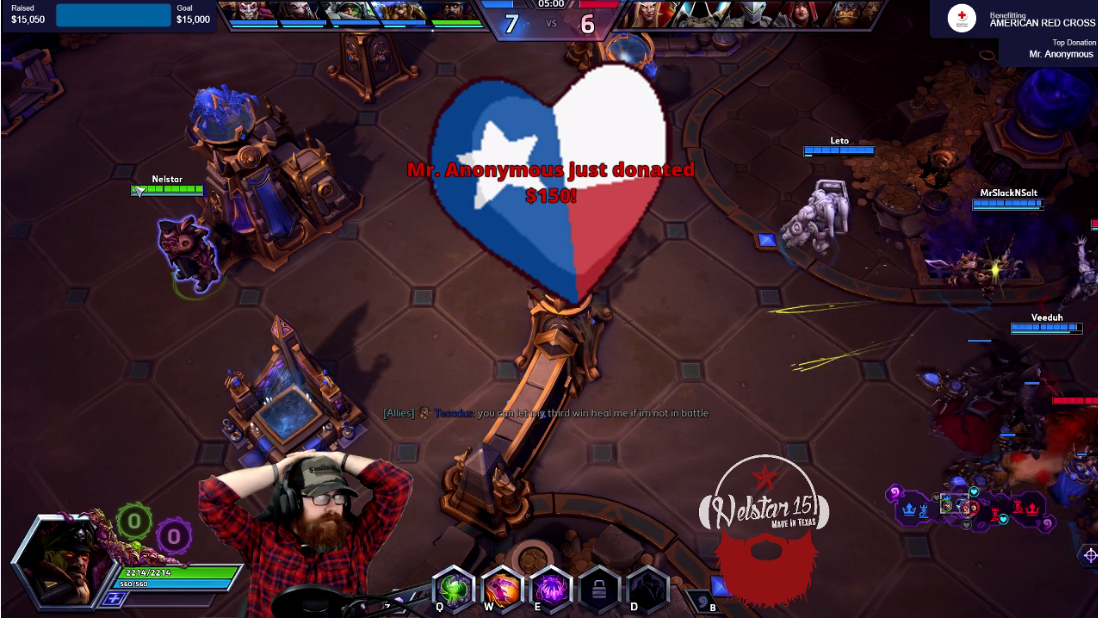 After 72 hours of nothing but Heroes of the Storm from 25 streamers, the total came to $15,230 donated to The American Red Cross of Southeast Texas.
Barely a week after Heroes for Harvey, Hurricane Irma began to approach Florida almost immediately after Harvey dissipated so the Heroes for Charity team came to action once again with a Heroes for Irma marathon. This time they raised over $2,500 for Save the Children during their 48 hour marathon which they've now extended to the end of the month.
Heroes for Charity may have come together in the span of a few days, but the impact they've made will never be forgotten will be carried on.
"We're planning on other ideas for the future. We're debating on making it a weekly, or maybe bi-weekly thing." said Madrid.
"I think down the line the goal it to just raise as much money as possible for the greater good." said Schwertner. "Our plan is just to raise money for those in need because this really is one of the best communities I've ever been a part of. To not continue this would be wasteful."
Follow us on Twitter@GosuGamersHotS for more Heroes of the Storm news and coverage from around the world.