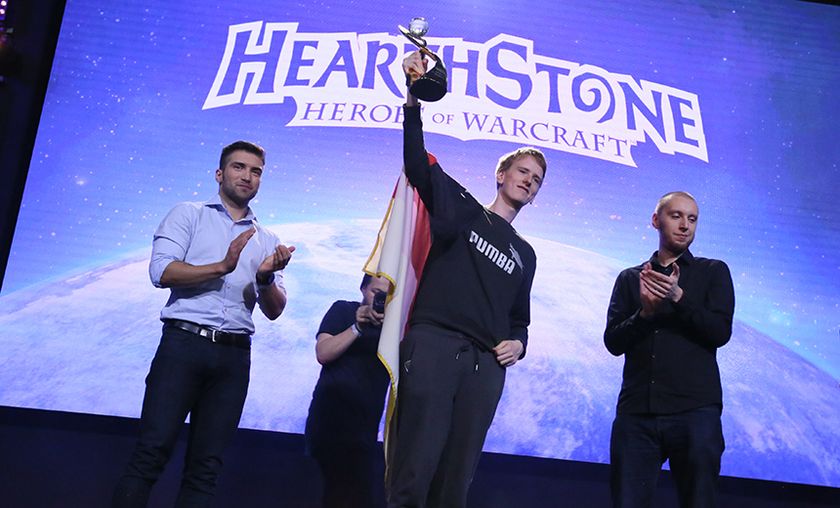 Xixo takes second LAN title of the year at WESG Europe

Photo: WESG Flickr
The ex-Na`Vi keeps winning and maintaining his #1 spot on the GosuRankings.
For a second month in a row, Sebastian "Xixo" Bentert is the king of the competitive rankings, winning the long-lasting Elo rivalry between him and fellow countryman Jan "SuperJJ" Janssen. Xixo's consistency in the year has thus far brought him the gold from StarSeries Season 2, multiple playoff finishes, including DreamHack and Insomnia and, just this weekend, the $12,000 first place cheque from WESG Europe finals.
Despite being statistically the best player of the 20 over in Kyiv, Xixo couldn't quite secure his spot at the WESG main event right from the get go, losing the head-to-head tiebreaker to Sweden's Elliot "Fluffy" Karlsson, who dealt him his only loss in the tournament. Xixo made the jump into the playoffs regardless and upon defeating Norway's Eirik "Diggen" Aarvig in what was Xixo's closest series of the tournament, he went on a domination spree which ended with the toppling of Alliance's Jon "Orange" Westberg in six games in the grand finals.
Winning WESG Kyiv means Xixo is to increase his life-time winnings to almost $80,000, the majority of which have been won this year. He's also been able to re-hit his GosuRankings peak of 1,429 and is once again 21 points off of Thijs "ThijsNL" Molendijks all-time record of 1,450.
Next on WESG's schedule are the LAN finals for the Americas region, scheduled for October 23-24 in Brazil.