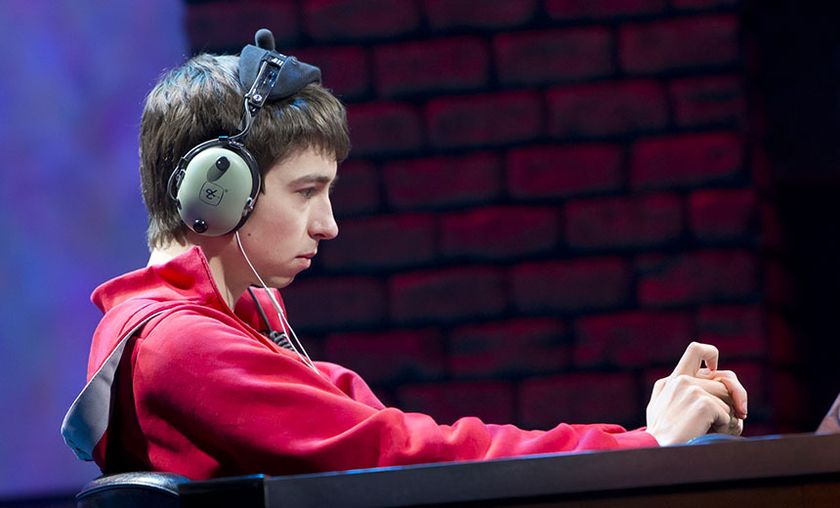 No surprises at day one of the European Championship

DrHippi at the EU Winter Championship. Photo: Blizzard
The tournament favorites are still in, with all eyes set on the Blizzcon seed today.
It was a long day of matches on Saturday in Los Angeles as the Europe Summer Championship commenced. For seven of them, this was going to be their last chance to qualify for the World Finals. The eighth – UK's George "Georgec" Connoly – had accumulated enough points to also make it to the Last Call Qualifier next month, which would make it his third Blizzard event in a row.
Georgec himself opened the Saturday with a sweeping 4-0 victory against underdog Florian "Cerasi" Bär, which remained the quickest series of the day. The rest of the qualifiers went to either six or seven games, as Bartłomiej "ikealyou" Zawadzki, Louic "Dizdemon" Poulain and Artem "DrHippi" Kravets won their respective face-offs. DrHippi's game against Greek veteran Giorgos "Likeabawse" Papadimitrak was particularly dramatic: After he took a 3-0 lead, the Virtus.pro player had to only lock his Dragon Warrior – a deck known for its strong and oppressive nature – only to lose three in a row itself, taking the series to a seventh game where the Dragons were finally successful in one of its best match in Aggro Shaman.
The European Championship continues today with the semi and grand finals, starting with Georgec versus Dizdemon. All necessary information, including streams, VODs, results and schedules are available in our event coverage hub.