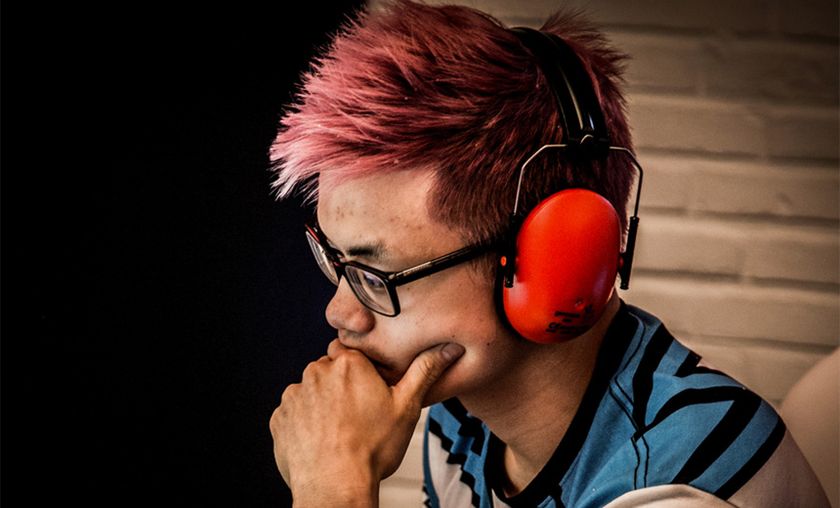 SeatStory Cup 4 is not void of upsets

Photo: Kai Kuczera / TakeTV
Results, schedule, news and basically everything from SeatStory Cup 4
The second day of the tournament saw popular caster Dan "Frodan" Chou top a group with honed Hearthstone professionals like Thijs "ThijsNL" Molendijk and Jeffrey "Sjow" Brusi.
If the first half of the round of 32 went more or less according to expectations, the second brought a couple of surprises. Friday evening at the SeatStory Cup 4 venue witnessed unlikely scenarios, as casters triumphed over established players.
In Group E, Byron "Reckful" Bernstein came second over veteran card gamers Jakub "Lothar" Szygulski and Team Liquid's newest recruit and poker legend Bertrand "Elky" Grospellier. The controversial caster finished behind reigning world champion Sebastian "Ostkaka" Engwall who had to reverse-sweep Elky in the winners match, almost losing the top seed in the group to the Frenchman's Secrets Paladin.
An even bigger upset happened in Group G where Frodan qualified in first place with a 6-2 record. The triumph of Hearthstone's most renowned caster was even more impressive seeing how he had to go through #1 GosuRankings player and world championship semi-finalist ThijsNL, and with a 3-0 victory at that.
ThijsNL is not the only heavy-hitter who experienced an early exit from SSC 4. In Group H, Na`Vi's Frederik "Hoej" Nielsen finished last behind Harald "Powder" Gimre, Nuno "Ignite" Pinho and Ryan "Ryzen" Laguardian.
The entire round of 16 will be played today and it's ready to start with high-octane matches. In the opening game of the day, Ostkaka and Orange will spar in a rematch from the SeatStory Cup 3 grand finals, where Orange triumphed over his compatriot to take his second offline championship.