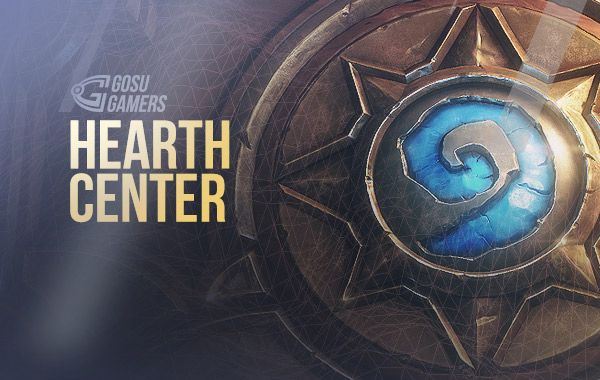 HearthCenter Podcast, November 5, 2014: ThijsNL & Kripparrian
Welcome back to HearthCenter, GosuGamers' Hearthstone eSports podcast. Hosted by our own Callum 'BeardyFace' Leslie, the podcast seeks to get you informed with accessible analysis and interviews with pro players. On the show this week: DreamHack Bucharest champion ThijsNL and top streamer and personalist Kripparrian!
The HearthCenter podcast is the only podcast solely dedicated to Hearthstone eSports. Every week the show features pro players and other Hearthstone eSports personalities discussing the big events of the past week and looking ahead to what is coming up in the days ahead. The podcast is available on iTunes, SoundCloud, Stitcher, via direct download and on any RSS reader you may use.
The podcast is also now recorded LIVE, and broadcast on Twitch.tv/GosuGamers every Wednesday at 2pm EST/8pm CET. The VOD of the live show will be coming soon on YouTube, for now the Twitch video is below!
On the show this week:
From MYM ThijsNL joins the show to talk about his big win at DreamHack, the final against Gaara and that crazy Warrior mirror match in the deciding game. Thijs also talks about joining "Liquid and friends" for the NEL fall season, and being above Rdu in the rankings for the first.
Then Kripparrian is on the show to give his take on the World Championships, what players are impressing him so far and what he thinks of the development of the competitive Hearthstone scene.
As well as all that, Callum breaks down the crazy week of team changes, including TidesofTime jumping to Cloud9 and Amaz leaving Liquid to form his own team. 
Finally Nydra returns to the show to regale us with tales of debauchery from being on the scene at DreamHack Bucharest.

Watch live video from GosuGamers on Twitch
iTunes  - Stitcher Radio - TuneIn Radio - RSS feed
Show notes: