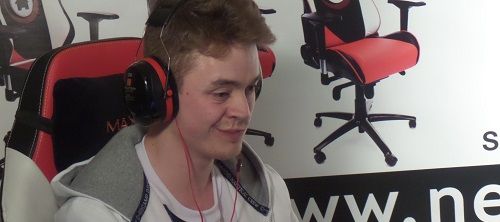 SeatStory Cup is ready for playoffs

Today, the second champion of SeatStory Cup will be crowned as the last eight player remain. Who goes home with the $10,000 cheque?
Day three of SSC II marked the elimination of several notable names, including reigning champion StrifeCro. Cloud9's ace surprisingly finished last in Group D as Mirrari and Xixo ruled over him and Gaara in one of the bigger upsets of the tournament.
Group A and B were spearheaded by two household names as Savjz and Reynad took to the top, followed by Theude and Cabrix. Their successes meant the elimination of players like Sjow, Lothar and, most notably, Amaz, who will be watching the playoffs from the sidelines.
Lastly, Group C saw Trump climb to the top, defeating world #1 player Kolento, breaking his 13-game win streak. The HouseCup champion did manage to recover, edging out DKMR's Powder in five games in the deciding match.
Round 2 - Best of 7
Round 3 - Best of 7
As the playoffs are set, eyes turn to the opening quarter final between Savjz and Kolento, two of the heavy favorites for the SSC trophy. Watch the action here as we bring you more reports from the tournament.
Class stats after day three below. Check this page for more stats.