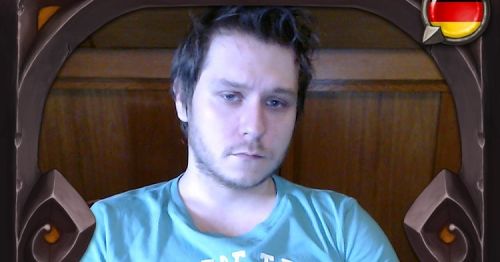 Theude skips BlizzCon Europe due to heart issues, to tone down tournament appearances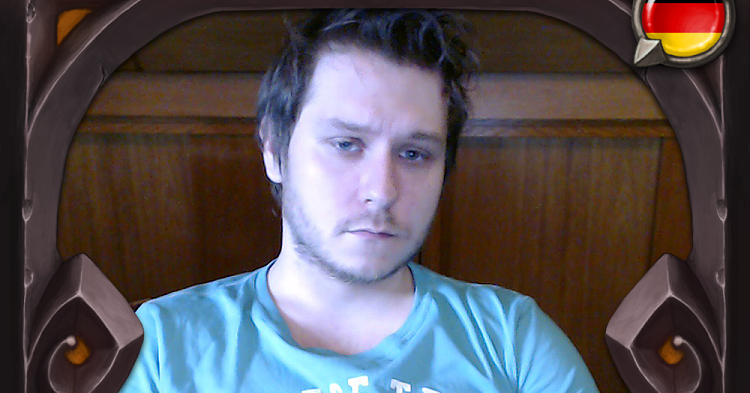 Tim "Theude" Bergmann, formerly of team Innovation will be skipping the European qualifiers for BlizzCon due to health problems. The severity of the latter will also put the German out of any big offline events until fully resolved.
Held last week, phase one of the BlizzCon qualifiers were to determine the best 16 players to attend the offline finals in Stockholm this weekend. 128 participants were put through the nine-round swiss mincing machine to sift the most worthy.
One of the best performing players in the tournament was Tim "Theude" Bergmann, a German player then on team Innovation. Theude's record after the first rounds was a flawless 5-0, one of the only four such scores together with Noisyboy, Reynad and Thefishou, which meant automatic qualification for the live finals in Stockholm, September 24-27. 
Theude's success in the swiss paired with recent runner up finish at HyperX Invitational made him one of the stronger contenders for the offline finals, with a GosuRankings score of #40 worldwide and #15 in Europe. When a recent newspost about the casting crew for the offline finals was published, however, Theude's name was missing, him and Noisyboy replaced by Kaor and Greensheep. No specific information at the time was given about the reasons for their forfeitures.
It was not until a conversation with GosuGamers yesterday that Theude revealed why he would be skipping the offline qualifier finals. The reason, Theude says, originates in a post traumatic stress linked with a near-fatal car accident from years ago. According to Theude, the stress in turn led to heart issues which would resurface during high-stakes tournaments.
"
PTSD takes a toll on your system," Theude said. "After HyperX, there was a lot of hype and opportunities so I ended up doing 14-16 work days. Eventually, my system couldn't handle it anymore which resulted in heart issues, like a week ago after qualifying for Top16 at BlizzCon.
I went to see a cardiologist and she told me that there wasn't a heart attack or imminent danger of one but due to my history she strongly suggested I cut down the stress level because there would be dangers if I continued that way. So I talked with my girlfriend, family and team-mate and came to the conclusion that health is too important to take any risks and that is why I cancelled [DreamHack] Stockholm, to get perfectly healthy again before attending big tournament which compose a high stress level."
Despite being advised by his manager to not reveal his condition to anyone, Theude acknowledges that the absence of his name from the Stockholm lists would bring questions so he makes the decision to come forward and reveal his stress and heart problems. "I just didn't want to lie, you know," he adds.
Missing the offline qualifiers as well as potentially other big tournaments have an additional negative effect on Theude's competitive career. Knowing he won't be able to properly represent the colors of his team, especially in the midsts of sponsor negotiations, Theude decides to voluntarily part ways with Innovation, stepping down as their captain.
"
Despite our manager not being on the team anymore at that point, I made the call to leave Innovation. The team was in negotiations at that point and you know how it works... Sponsors don't like to make contracts with teams who have people on their roster who might compose a risk. To not hurt the chances of my team-mates getting picked up, I decided to step down as captain and leave.
"
Theude also ensures us that this is by no means the end of his career, rather he'll be "taking it at the right pace, still playing invitational here and do some different work than before". Despite being one of several Innovation members bombarded with offers, Theude also says he has no intention to join either a professional or a more casual team for the time being. 
Despite Theude's departure, Innovation will still be well represented on the DreamHack stage as Group A is scheduled to open with a team-kill between Neirea and Numberguy. Theude also denied to comment on the current state of his former team and whether or not the members will stay together, saying nothing will be confirmed until after the Stockholm campaign is over.