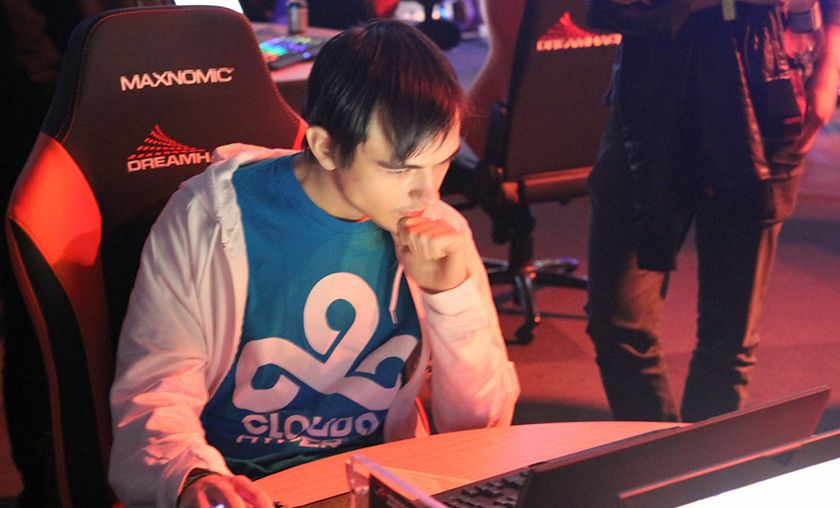 Kolento regains #1 in the world after August: A GosuRankings report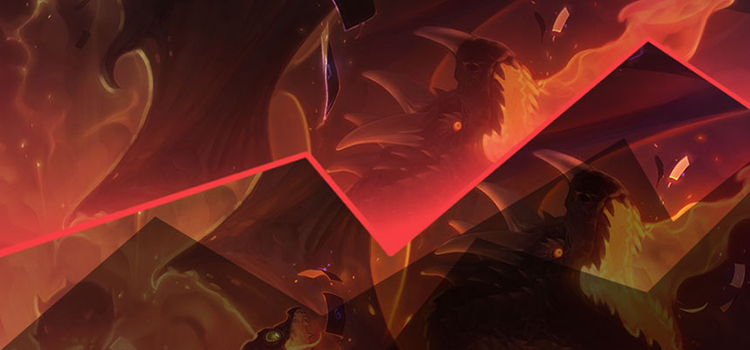 What are the GosuRankings?
The GosuRankings is the most extensive player database in existence for Hearthstone. Fueled by the GosuGamers tournament database which currently spans over more than 550 tournaments and 17,000 matches, the Hearthstone rankings track players' career-long performance in all tournaments and qualifiers they take part in and appoints them a certain number.
Since May, the rankings are using a proprietary algorithm, specifically designed to reward consistency, a change tailored to the nature of the Hearthstone game and scene. The rankings also take into account the so called "tournament importance" meaning winning the World Championship means more than coming on top of a weekly $100 open cup. Tournament importance is determined through a variety of factors including format, offline/online, prize pool, invitational/partially open/open, having HWC points or not and more.
Below, we take a look at the bigger events that happened in the month of June. To exemplify the ranking importance, we've provisionally tiered them on the scale of "Tier 4" (lowest) to "Tier 1" (highest). 
 
Note 1: August's results aren't solely responsible for the final rankings; they merely add to players' lifetime career performances.
Note 2: Tournament importance varies even within a particular tier (i.e. not all tier 2 events are equal)
Note 3: Tiers are NOT the official way of determining/naming tournament importance by GosuCrew. These are used so that some basic mechanics of the system are articulated better to our readers.
| | | | |
| --- | --- | --- | --- |
| Event & prize pool | Tier | Winner | Runner-up |
| ONOG Summer Circuit • $25,000 | Tier 1 | Tom60229 | Kolento |
| HWC China Championship • $25,000 | Tier 1 | LoveCX | Zoro |
| OGN Korea Masters 3 • $25,000 | Tier 1 | Honbee | Surrender |
| WCA EU Pro Qualifier • $12,650 | Tier 2 | Kolento | Lifecoach |
| SCAN Invitational • $2,300 | Tier 3 | Xixo | Mitsuhide |
| CCS #1 • $800 | Tier 3 | Shadowy | Zoro |
| CCS #2 • $800 | Tier 3 | Zoro | YiKun |
| CCS #3 • $800 | Tier 3 | Chaoshen | MieGod |
World's top 3
All ranking numbers are as of September 3rd. It's possible  that rankings have changed at press time.

It's almost been an entire year since Aleksandr "Kolento" Malsh won his first ever tournament at VGVN #2. It was a humble beginning which onset the mesmerizing consistency of Kolento's career. At press time, the Ukrainian juggernaut has won thirteen tournament gold medals – more than any other player in Hearthstone – out of the seventeen grand finals he played at. His winnings are upwards of $92,000 and very close to those of world champion James "Firebat" Kostesich and Xieyu "TiddlerCelestial" Wang.
Kolento made it to a total of two grand finals in August. At WCA Europe, he made a miraculous run through the losers bracket, starting as the lowest seed and ending up beating the top seed in Adrian "Lifecoach" Koy. Twenty days later, Cloud9's top star travelled to PAX Prime for the ONOG Summer Circuit finals, coming just one game short of winning it all.
For a player who's maintained a 63% all-time win-rate across a very, very long career, anything below top 3 world would be a major drop. And Kolento isn't letting this drop happen.
 


Photo: ESL
 
James "Firebat" Kostesich didn't get a lot of "real" tournament opportunities in August, but he nonetheless kept himself busy. He won valuable points at the CN vs NA challenge, despite not being in the booth as much as Dog or Vlps. At the same time, his positive win-rate was maintained by his appearance at ATLC, being Archon's statistically best player with 13-9 and overall the sixth best played in the league.
With StarLadder on the way and with the regional championships approaching, Firebat has the perfect opportunity to go out of maintenance mode. 


Photo: DreamHack
It's been a disappointing August for Xieyu "TiddlerCelestial" Wang. After DreamHack Summer, the Blizzcon runner-up stood atop the GosuRankings as the only player to ever break past the 1,300 mark. He was captaining a new team of great talents, and was looking forward to extending his time on the throne.
Then, it all collapsed. Team Celestial flopped in the Archon Team League with Tiddler finishing the regular season as the second worst player at 36% win-rate. With his mind seemingly not in the right place, Tiddler also lost the Blizzcon regional qualifiers, getting ousted on the first day, despite being given one of the high seeds.
Reading this and seeing TiddlerCelestial in the top 3 still might be a shocker, but let's put some context to it. This fall was a result of a 70+ points loss over two months, and the only reason he still hovers in the top 3 is because he had accumulated a big reserve before that, winning DreamHack and finishing second in the two largest tournaments of late 2014 – Blizzcon and WCA. His fall has now siphoned him down to the point where he's a couple of games away from surrendering the #3 to David "Dog" Caero, Frederik "Hoej" Nielsen, Jeffrey "Trump" Shih or Adrian "Lifecoach" Koy. With the foreign scene being very active and Tiddler not taking part in it, it's very likely that China's finest won't be as highly ranked as he currently is. 
As of this month, the GosuRankings automatically track and calculate team rankings for all Hearthstone rosters available in our system. The ranking points you see are calculated based on several factors:
The team ranking is an average of the individual rankings of its players.
 
When averaging, the system only accounts for the active (currently ranked) players on the teams. If a team has 5 players, but 2 of them haven't had a game in two months or haven't had played their 15 "placement" matches, only the remaining 3 will be included in the calculation.
 
Teams with less than 2 active players are not ranked.
 
The ranking system doesn't account for team's wins/losses as collective in team tournaments like ATLC or NEL, it only feeds on the performances of team's players. This is done as not all HS teams have the opportunity to participate in the few team leagues available.
If you feel like a team is missing from our database or is not fully updated, drop us an email at radoslav[at]gosugamers.net.
Note: The averaged rankings have been calculated as of September 3rd.
Seeing Cloud 9 on the top once again comes as no surprise. Despite StrifeCro's and Ekop's somewhat waning forms as of late, the team still has Kolento as its mighty front-liner. Nowadays, those three are also the only players actively representing Cloud 9 in tournaments, with Gnimsh, TidesofTime and Massan nowhere to be found.
Koo All Killers placed second after August. A team that's somewhat outside the western spotlight, Koo are rapidly becoming the most feared team in Asia, having signed basically every good Korean player of the new generation, including Surrender, Suelsiho, Palmblad, Looksam and Flurry. Between them, they've been at every OGN grand final and have taken home two out of the three.
Even though they recently lost Xixo and Purple, Archon keep being carried by the mighty shoulders of Firebat and Zalae. And while their young hope in Orange has been struggling to put up a good tournament performance since SeatStory III, team captain Amaz is there to save the day and the rankings, still holding a prestigious top 25 in the world.
Celestial's plummeting have left them three spots lower than they were two months ago, currently sitting at #4. Tiddler and SilentStorm are, of course, Celestial's primary carries with FrozenIce still searching for his break-through. With the Hearthstone Team Story tournament around the corner, there's plenty of opportunities coming Celestial's way, however. They wouldn't want to have them go to waste.
Nihilum wrap up the top 5 of the team rankings for this month. When it comes to the results of their individual players, Nihilum are still balancing the excellence of Lifecoach and ThijsNL with the struggles of Rdu and Lothar, both of whom are just outside the top 50. Both Lothar and Lifecoach also suffered defeats in StarLadder recently but at the same time, the European regionals are around the corner and Nihilum is more than well represented. Expect to see the Lothar-led squad back to the higher ranks.