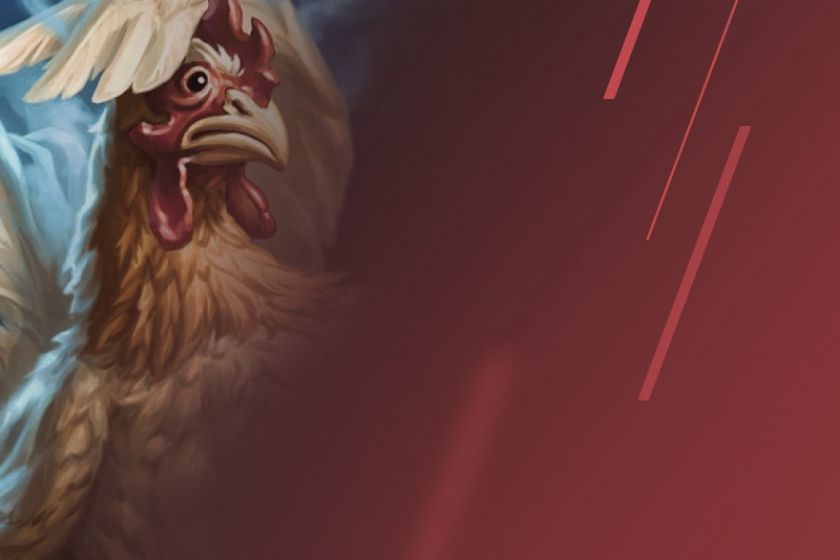 GosuGamers Fluff Awards: Hearthstone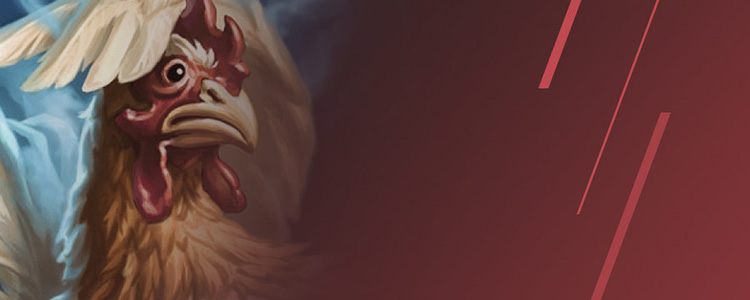 'Tis the day after the Christmas holidays and everyone has got their presents. Well, almost. There are some more awards to hand out.
Earlier this month, we published the nominations for the first ever GosuGamers awards for Hearthstone. More than 60 players, teams, events and stories were nominated in eleven categories and the community was given the chance to vote for who they think deserves the title the most.
These, however, are NOT the awards you are looking for. Before the real ones are handed out, it's good to be reminded that Hearthstone is more about fun than anything else.
We present you the GosuGamers Fluff Awards for Hearthstone. I hope they bring you chuckles and giggles at the end of this great year for Hearthstone.


Researches show that there isn't a single good-hearted person on the planet who feels satisfied by playing [card]Undertaker[/card] on turn one. Rather, there's remorse on account of doing the "necessary evil" to survive the hound-eat-hound world of Hearthstone. You can't really blame them.

What of those on the receiving end, though? According to Isaac Newton, who still knew more about Hearthstone than the average redditor, to every action there's an equal and opposite reaction. For every morbid double [card]Mechwarper[/card] mage opener there's a shining [card]Consecration[/card] (except when there isn't and you cannot believe how much stupider the meta is now and thanks Ben Brode for another no-skill deck as if zoo wasn't enough) and for every T1 [card]Undertaker[/card] there's a kid on the internet cast into rabid tantrum, spewing curses he learned from playing League of Legends and spelling them out incorrectly.

Runner-up:
 

Coin, double Undertaker

 

...because come ooon, really?

Hearthstone's scene, as it is the case with pretty much every eSport, has little to do with the actual game. Card games are for children. For grown men – there are beards!

Nathan "ThatsAdmirable" Zamora is not only a "Best Caster" nominee for our actual awards, but is also the winner of "Best beard of Hearthstone" fluff award, a distinctive edge over the other pretenders with less facial hair than a blood elf (*cough* Frodan *cough*).  

Runner-up:
 

 

...because he looks like ZZ Top.


Queue sax music. Sit back. Get ready to enjoy some cool Hearthstone shit. Ready? Good.

It's a known fact that Hearthstone is an amazing game. Even though it's slow paced in nature and heavily influenced by the whims of a haphazard deity – or so they say – there are moments which glue you to your chair, gasping in awe and disbelief, wondering what, how, the hell?

During DreamHack Bucharest, the Tempo Storm captain Andrey "Reynad" Yanyuk was in a pickle, caught with his entire board frozen and staring at a mage that was going to kill him next turn. The way he came out of it shocked everyone, even the casters.

Runner-up:
 

 

...he also gave Rdu the finger after that.

 


Remember the Newton law from earlier? Then you know that for every brilliant play there's an equally stupid and retarded one.

The award in this category goes to Jan "Ekop" Palys who, in a match against Pappastoma in Viagame's House Cup, was holding a lethal burst of mage spells. Instead of casting them all to the Swede's face, he "decides" to save the [card]Frostbolt[/card] and kill himself instead.

This was obviously a misclick – as Ekop exclaimed repeatedly in person – but it was still funny as hell. Those watching online actually thought that the master of BM had taken it one step further, unaware of Ekop's frustration of himself. The funniest part – he actually went on to win the entire series.

Runner-up:
 

 

...or the reason why [card]Crush[/card] was designed.

 

People sometimes build crazy decks. Sometimes they bring them to an online tournament or two to test them.

Not MrYagut. The crazy German not only built the weirdest control Hunter possible but used it in the biggest tournament he ever played - the BlizzCon EU qualifiers.

The effect the deck had on everyone involved - from players, to casters to viewers - was unparalleled. Nobody but MrYagut understood how the deck is supposed to work. The decisions he made were weird to say the least but they worked: MrYagut made top eight and almost qualifier for BlizzCon.

If you have balls of steel and sanity to lose, check it, build it, ladder it. 

Runner-up:
 

StrifeCro's no win condition Mage

 

...because how the hell do you kill with it?


Or why Ben Brode should quit Blizzard and make a living as Santa.

Runner-up:
 

HUUUUUGE DRAW

 

...because size matters.


If you approach Kripparrian for a comment, he'll probably have an entire tirade about mages in arena and about the fifth [card]Fireball[/card] to the face.

That's also probably the reason why the people who avoid playing arena do so. Mages are the source of all arena evil, their trickery and mischievousness ready to disrupt every solid deck whose curve is saturated on 1, 2 and 7+, whose battle plan is to aggro you with [card]Leper Gnome[/card]s and build towards a quadruple [card]War Golem[/card] finish but is somehow interrupted by pings and [card]Polymorph[/card]s. 

Runner-up:
 

[card]Flamestrike[/card]

 

...because two strikes are never enough.

For this award, we have to go all the way back to the glorious, unburnished days of Hearthstone. A year ago, the broadcast program was poorer than a North Korean television and there was just that one show, the ESGN Fight Night.

Among the many things ESGN tried to do with their "revolutionary way of doing eSports" – including using a spinning wheel to determine pairings – was introducing actual ring girls to accompany players on the stage. Combine the most out of place thing in all of eSports with nerds most of whom had never had a minute of televised appearance and you get levels of cringe uncomfortable even for Twitch chat and that speaks volumes.

Runner-up:
 

Gnimsh jokes

 

...because the young generation may not know why is six afraid of seven.


Granted, it's cool getting your first Hearthstone dragon out of a card pack so you might want to hang on to it for a day or two. That is until you realize destroying this useless crap will build you more or less a full hunter deck and you'll be clicking the disenchant button faster than that Steady Shot spam. This one is for you, [card]Nozdormu[/card], because you ought to be credited for more than being the hard counter to Monk and Trump.

Runner-up:
 

[card]Gruul[/card]

 

...because some cards just need to be for 3 mana and have stealth.

Forsen is a genius. He might not look like a Mensa member but he truly is an innovative son of a gun. Coming over from StarCraft 2 to try this new card game called Hearthstone, Forsen soon realized how he can make tons of money.

Subscriptions and tons of followers is not the answer. It's getting drunk on stream, get each one of your 20,000+ viewers in the right mood and watch the donations pour in your Paypal. Everyone, you see, enjoys a drunk goof with a moustache. 

Runner-up:
 

Boobs

 

...for those who can't grow a stylish moustache. 


We were called a lot of things when Reynad was left out of the "Best Innovator" category in the actual awards but little did the community know that we had something way bigger planned for him. For all his divine wisdom and omniscience, Reynad deserves more than a rusty best innovator award. Where the commonfolk invents decks, Reynad invents games and he doesn't flip tables – he carves them.

Runner-up:
 

Blizzard dev team

 

...sometimes they do good work, too.


Being a straight male, I feel uncomfortable writing about this category more than I should. This reddit thread should be enough for you – more than 420 upvotes and excited lady parts, all thanks to the allure and refinement of one Jakub "Lothar" Szygulski.

Runner-up:
 

 

...because that's who Reynad says is the hottest.


Category created only because Eggy asked so nicely.

 

@LuppaSc2 @GosuGamersHS i should get an award for "wearing a wifebeater everystream award"

— Sebastian Swierad (@therealeggy) December 15, 2014

 

Runner-up:
 

Chris Brown

 

...because I assume he plays Hearthstone too.


TRIFLING GNOME, I KNOW THAT APPROACHING A NICE GIRL IN A BAR AND ASKING HER OUT FOR A DINNER CAN BE SCARY, ESPECIALLY FOR VIDEO GAME PLAYERS LIKE US. IN GENERAL, WE TEND TO LACK CONFIDENCE, EXPERIENCE AND PROPER PRESENTATION OF OURSELVES.

IN THESE CASES, PUTTING ON THE MASK OF A MORE SANGUINE AND UPBEAT PERSON CAN HELP A LOT. THIS LINE WORKS SOME PERCENT OF THE TIME, GUARANTEED. 

Runner-up:
 

Something lame

 

...written in lowercase probably.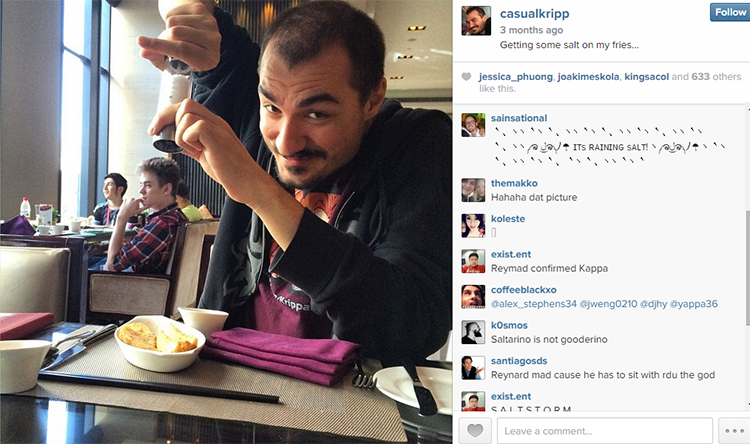 A picture is worth a thousand grains of salt. Credit goes to Rania for taking inarguably the best photograph in Hearthstone to date.
---

More on GosuGamers Hearthstone: