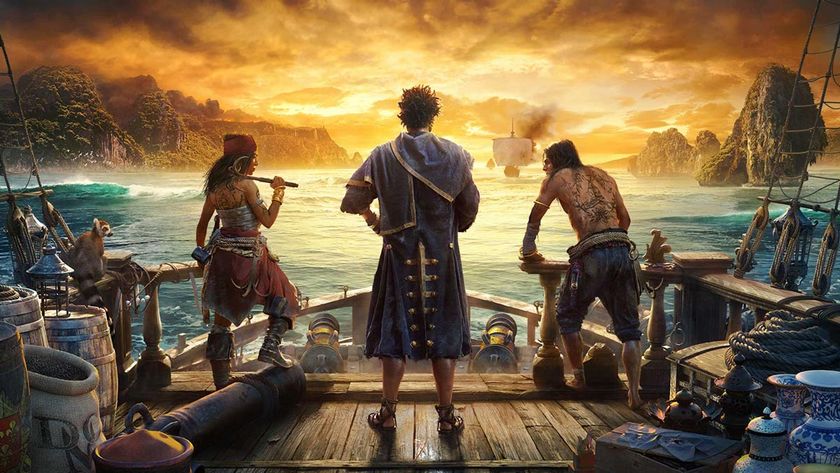 Ubisoft delays Skull & Bones again, cancels three unannounced games
Image: Ubisoft
Open-world pirate game Skull & Bones suffers yet another delay, but Ubisoft thinks the wait will be worth it. 
Ubisoft has announced that its upcoming pirate game Skull & Bones has been delayed again, this time without a new release date. The company also said in a financial update that its recent game launches, "have not performed as well as expected," and is planning major cost reductions to make up for it - such as by canceling three unannounced games that it had in development. 
It's been a rough fiscal year for Ubisoft. In the financial update, the company's co-founder and CEO Yves Guillemot said as much: "We are clearly disappointed by our recent performance. We are facing contrasted market dynamics as the industry continues to shift towards mega-brands and everlasting live games, in the context of worsening economic conditions affecting consumer spending." He pointed out that Mario + Rabbids: Sparks of Hope and Just Dance 2023 underperformed by the company's standards despite the former getting good reception. 
Ubisoft then went on to say that its strategy for the last four years has been to adapt its biggest brands, such as Assassin's Creed, Far Cry, Rainbow Six, Ghost Recon, and The Division, into 'truly global brands'. However, it notes that "the games from this investment phase have yet to be released, while our recent launches have not performed as well as expected." Ubisoft explained that all this has translated to a surprisingly slow year overall: 
Compounding this effect, in the context of worsening macroeconomic conditions, the trends over the Holiday season, in particular the last weeks of December and beginning of January, have been markedly and surprisingly slower than expected.
So some changes are going to have to happen. The first is yet another delay to Skull & Bones, which previously had a release date set for March 2023. The game was set to launch all the way back in 2018 before suffering a seemingly neverending series of delays, and now won't debut until sometime 'early' in Ubisoft's next fiscal year (April 2023 to March 2024). The company says that the game is shaping up nicely however and that players "will be positively surprised by its evolution."
Also arriving in Ubisoft's next fiscal year are Assassin's Creed Mirage and Avatar: Frontiers of Pandora. The company also has a 'large' unannounced game and a few free-to-play games coming in the same release window. These likely include The Division Heartland and The Division Resurgence, the latter of which is a mobile game. The company also has several Assassin's Creed games in the works, one of which is a mobile game set in China.