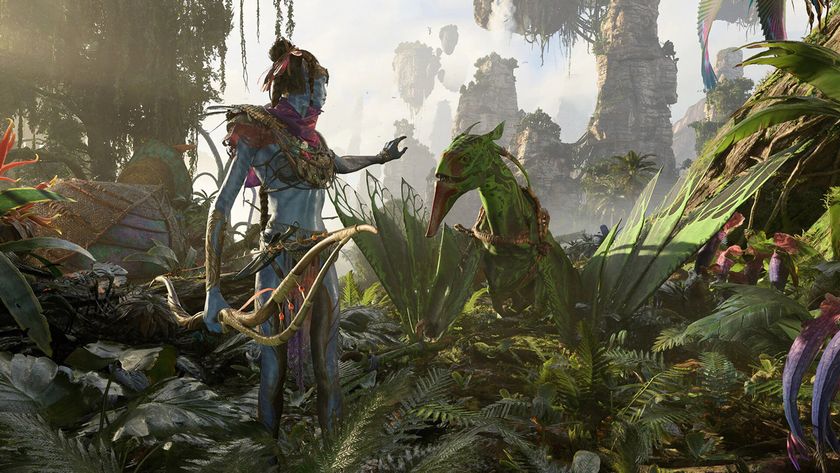 Ubisoft confirms its Avatar game will launch within the next year
Image: Ubisoft
Ubisoft's recent earnings reports confirm that its Avatar game is still planned to release within the next year, just in time for Avatar 2.
Avatar: Frontiers of Pandora is still coming out within the next year, according to Ubisoft. The games publisher announced during an earnings report that the open-world adaptation of James Cameron's movie about blue people will launch by the end of its current fiscal year. That fiscal year ends on March 31, 2023. 
With that deadline, we could see Ubisoft's Avatar game launch alongside the first of James Cameron's four (!) planned Avatar sequels in December, titled Avatar: The Way of Water. Ubisoft's Avatar game will not be a direct adaptation of these movies, instead following an original story set in the world of Pandora. The first-person action-adventure game was first revealed at E3 2021 with a bombastic trailer featuring humans and Na'vi soldiers flying on winged beasts and sorting out their differences using a healthy amount of aerial violence.
Since its reveal, we haven't seen gameplay for Frontiers of Pandora - but we'll probably get more information on the game sometime in the summer. The game is being developed by Massive Entertainment, a Ubisoft studio usually charged with making games in The Division series. The studio will use its proprietary Snowdrop Engine for the game. Lightstorm Entertainment and Disney are also helping out the studio for this game. 
Ubisoft describes the game as such: 
In this new, standalone story, play as a Na'vi and embark on a journey across the Western Frontier, a never-before-seen part of Pandora. Explore a living and reactive world inhabited by unique creatures and new characters, and push back the formidable RDA forces that threaten it.
Ubisoft also revealed in the earnings report that its long-delayed pirate game Skull & Bones will also launch by March 31, 2023 along with Mario + Rabbids: Sparks of Hope. Skull & Bones has had a rather tumultuous development cycle, going through multiple gameplay iterations after its initial reveal at E3 2017. The game originally drew inspiration from pirate ship battles in Assassin's Creed: Black Flag, but eventually morphed into a survival-multiplayer game like Rust - before it was announced that it was getting delayed due to a 'new vision' for its gameplay. 
Archosaur Games is also making Avatar: Reckoning, a mobile MMO scheduled for release later this year. By the time March 2023 rolls around, Avatar fans should have heaps of new content to look forward to - unless any of these projects get delayed. At least they'll still have the movies, which are for sure, 100% finally happening... right?