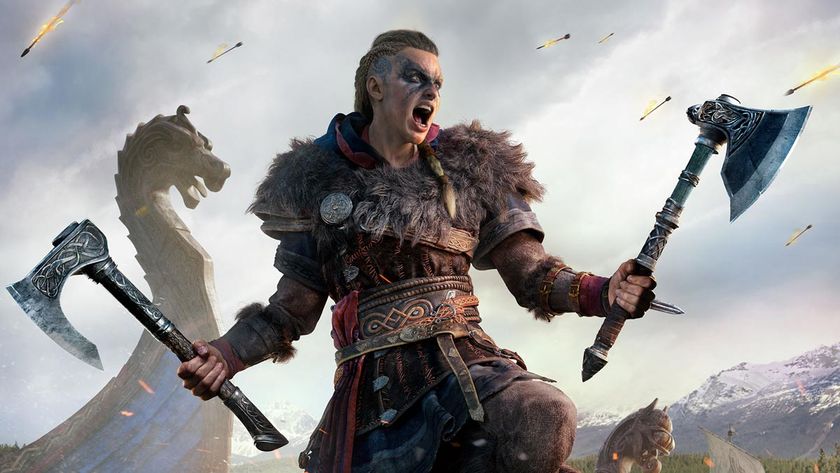 Assassin's Creed Valhalla and more Ubisoft games are coming to Steam
Image: Ubisoft
On the same day Assassin's Creed Valhalla's stream of DLC comes to an end. 
Ubisoft's open world Viking game Assassin's Creed Valhalla is finally coming to Steam after two years of Epic Games Store exclusivity on the PC. The game will join Steam on the same day that its post-launch support comes to an end, having received multiple free DLC and paid expansions since its November 10, 2020 launch date. 
If you're fiercely loyal to Steam when gaming on PC, you'll also be happy to know that Valhalla isn't the only Ubisoft game that's soon to join the marketplace. Ubisoft is also putting out Anno 1800 and Roller Champions on Steam, the latter of which is a free-to-play game you can pick up at no extra cost. Both Anno 1800 and Assassin's Creed Valhalla were both released on PC via the Epic Games Store due to an exclusivity deal with Epic, but we can safely assume that this deal has since expired. 
Tom Clancy's The Division 2 and Ghost Recon Breakpoint also launched exclusively on the Epic Games Store on PC, and both games are notably still missing from Steam. With the addition of Valhalla and more Ubisoft games to the platform today, however, it can't be long before the publisher brings all of its titles over from the Epic Games Store. All of Ubisoft's games are also available on Ubisoft Connect, but more and more companies, such as Electronic Arts, are starting to bring their games back to Steam after attempting to strike out on their own. 
Assassin's Creed Valhalla will receive its final content update on December 6, marking the end of the game's development as Ubisoft moves on to the next four games in the franchise - one of which is set in Japan. Valhalla's final update will tie up loose ends in the story so far, and serve as a final farewell to the game's protagonist Eivor.