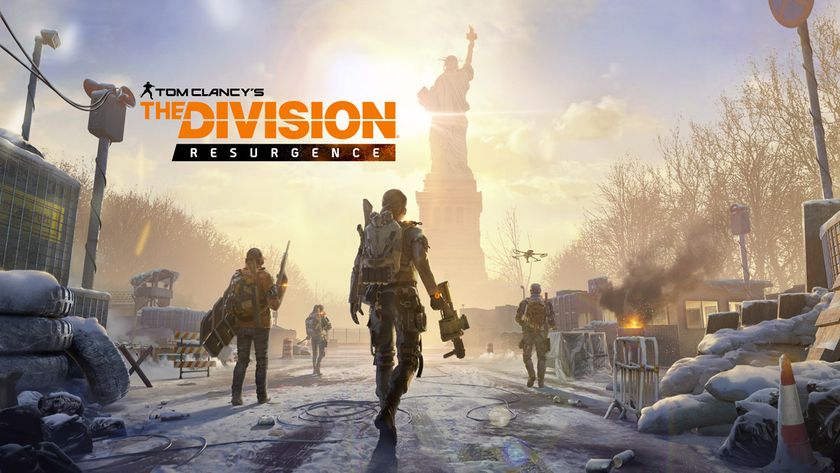 Ubisoft reveals gameplay for free-to-play mobile shooter The Division Resurgence
Image: Ubisoft
Ubisoft's The Division Resurgence is an open-world mobile game set in Manhattan. 
Ubisoft has released a gameplay video for its upcoming free-to-play mobile game The Division Resurgence. Resurgence is an open-world shooter RPG set in Manhattan, America, where a virus outbreak has kicked off a government collapse. In the wake of this chaos, multiple hostile factions have infiltrated the city to seize control of its resources and people. Your task: shoot them and steal their stuff. It's really that simple. 
Here's a gameplay video:
The Division Resurgence comes with a new campaign separate from The Division and its sequel, The Division 2, according to Ubisoft, but we're not seeing any radical gameplay changes thus far. Aside from the new campaign and change in setting, the three minutes of footage above share a striking similarity with The Division 2. You're still exploring an open-world environment filled with hostile factions, taking quests in a hub area and rotating through new gear gained throughout the campaign. 
The footage above seems really, really rough at first glance. Even for a game meant for mobile devices, we're seeing a lot of noticeable pop-in, frame drops and broken enemy AI - but bear in mind that this is all footage taken from the game's alpha. Hopefully, the game gets polished up quite a bit in the months leading up to its release. The game's new campaign will be playable in PvE mode, meaning that you can team up with friends to complete quests together. Its controls and user interface have also been tailored specifically for mobile devices. 
The story takes place, "around The Division 1 & 2," meaning that you'll play as the very first wave of Strategic Homeland Division agents sent in during the events of the first two games, only with a different set of missions this time. The entire open-world of Manhattan is exploreable in solo or co-op with a variety of PvE activities ranging from story missions to side missions, all of which serve to give you more gear and weapons to loot, craft, mod and upgrade. 
Just like previous Division games, you'll be able to specialise your characters through character classes, gadgets, weapons and skills to fit your own playstyle. Resurgence actually brings something new to the table here with new classes, like the Vanguard specialisation that lets you pinpoint enemies.
You can register to take part in the game's upcoming closed alpha test via Ubisoft's website, but no firm release date has been set yet. It's worth noting that this isn't the only Division game in the works at Ubisoft - The Division Heartland is another free-to-play game coming to consoles and PC, and we'll likely see more from the game during September's Ubisoft Forward showcase. Ubisoft also has Rainbow Six Mobile in the works for mobile devices.