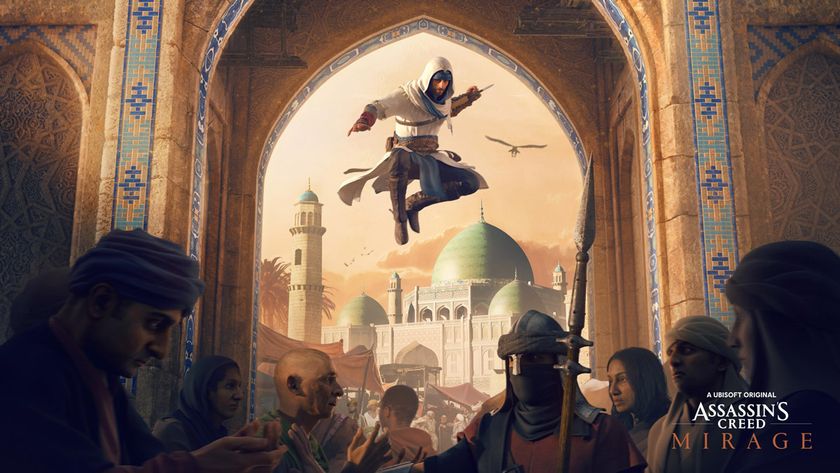 Ubisoft reveals Assassin's Creed Mirage after details leak online
Image: Ubisoft
Ubisoft's next Assassin's Creed game reportedly goes back to its roots with more focus on stealth and less RPG elements.
Ubisoft has officially revealed the next Assassin's Creed game: Assassin's Creed Mirage, set in Baghdad. The company tweeted out the announcement right after a ton of details about Mirage began to leak, including its protagonist, Middle Eastern setting and back-to-basics gameplay. 
While the tweet itself is scarce on detail, Bloomberg reporter Jason Schreier has confirmed a few things we can expect from the next Assassin's Creed game. Mirage reportedly takes the series back to the Middle East in 9th Century Baghdad, and was originally conceived as an expansion to Assassin's Creed Valhalla. However, in an effort to fill in a gap in its release schedule, Ubisoft turned the expansion into a full-fledged game that follows up on Valhalla's story. Its star will be a fan-favourite from the game (and human reincarnation of the Nordic god Loki) Basim Ibn Ishaq. 
Mirage should be a good fit for any Assassin's Creed fan who might feel burned out by recent entries like Odyssey and Valhalla, which sport massive open-worlds and RPG elements in its gear systems. The game will reportedly feature a smaller and more condensed world map with a lot more focus on stealth gameplay. Dialogue and gender choices are gone, along with levelling systems. 
Mirage reportedly takes inspiration from the original Assassin's Creed, and lays the groundwork for a remake of the game using its new assets. Thus, you can expect gameplay that feels a whole lot more like the Assassin's Creed you remember playing more than a decade ago. Some leaked art from Mirage also seems to hint at an upcoming expansion called 'The Forty Thieves Quest':
We'll get more details on Assassin's Creed Mirage and its expansion during Ubisoft's big games presentation on September 10, when the company shows off its upcoming slate of games stretching into 2023 and perhaps beyond. Other games that are likely to show up include Avatar: Frontiers of Pandora, Skull and Bones and Beyond Good and Evil 2 - the latter of which has not received a release date since its announcement in 2016. 
One should note that Assassin's Creed Mirage isn't the only game that's in development for the franchise. A much more ambitious live-service title codenamed Infinity plans to connect multiple Assassin's Creed games, with later updates that add even more settings and time periods over time.