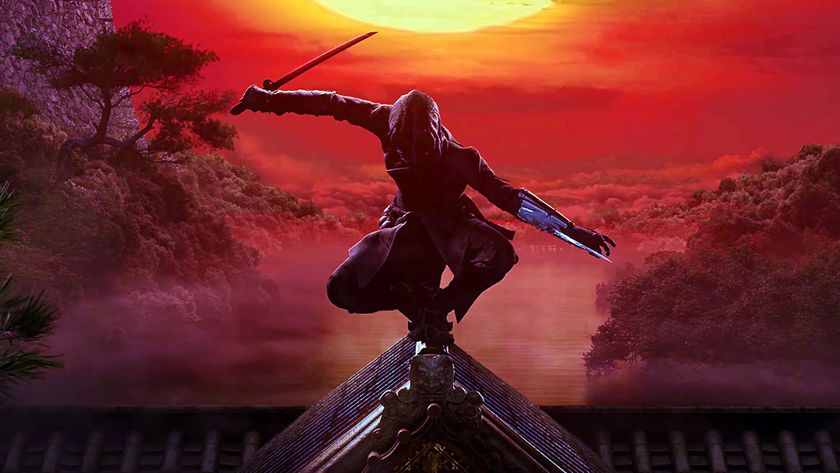 Ubisoft is finally making an Assassin's Creed game set in Japan
Image: Ubisoft
Ubisoft has revealed the next four Assassin's Creed games, including two set in China and Japan respectively. 
Ubisoft's Assassin's Creed game franchise is finally going to Japan - eventually, at least. The company's recent Ubisoft Forward games showcase saw the unveiling of four upcoming games in the Assassin's Creed franchise, a few of which might launch on an all-new platform called Assassin's Creed Infinity. 
The first of these four games was already revealed last week: Assassin's Creed Mirage. This is a slimmed-down, back-to-basics title starring Basim Ibn Ishaq from Assassin's Creed Valhalla. This story takes place decades before Valhalla, following Basim's evolution from regular thief to a Hidden One lurking in the shadows of Baghdad. In Mirage, players will explore four districts across Baghdad, such as Karkh and the Round City, as the series returns to its Middle Eastern roots. 
Basim will be mentored by an assassin named Roshan, who is played by Shohreh Aghdashloo of The Expanse. Assassin's Creed Mirage is aiming for the intimate stealth-focused gameplay of the first few games in the franchise, rather than the open-world RPG elements of more recent sequels like Valhalla. The game will launch in 2023 for PlayStation 4, PlayStation 5, Xbox One, Xbox Series X|S and PC. 
Next, Ubisoft announced the code-named Assassin's Creed Red, a sequel that finally takes the franchise to a long-awaited setting: ancient Japan. Ubisoft promised players, "A very powerful shinobi fantasy," in the currently-untitled sequel, which will be a fully-fledged open-world RPG in the same vein as Assassin's Creed Odyssey and Valhalla. Assassin's Creed Red is in development at Ubisoft Quebec, the studio behind Odyssey. 
Next, we have Assassin's Creed Hexe, another codename for a, "very different type of Assassin's Creed game," according to Ubisoft. This is another flagship game in the franchise and while its setting and characters are a mystery, a brief teaser hints that we can expect something in the colonial era, potentially during the Salem Witch Trials. The trailer gives us spooky forest visuals, haunting music and a witchy talisman in the shape of the Assassin's Creed logo. Maybe we're getting a horror game?
The last game Ubisoft showed off is for mobile platforms: Assassin's Creed Jade (also a codename). This is a mobile game set in China, allowing players to explore an open-world with a character of their own creation. Ubisoft said that players will get to do things like, "parkour atop the Great Wall of China, sneak through bustling cities, engage in intense combat, and discover the secrets and vastness of ancient China."
Here's the interesting bit: the next few Assassin's Creed games will likely launch on Assassin's Creed Infinity, an upcoming title that Ubisoft clarifies is, "not a game, per se." Infinity will be a platform that contains multiple Assassin's Creed experiences spanning multiple timelines, locations and characters, some of them potentially being standalone multiplayer games. This project has no launch date as of yet, but we'll probably get more details on how it works in the coming years.