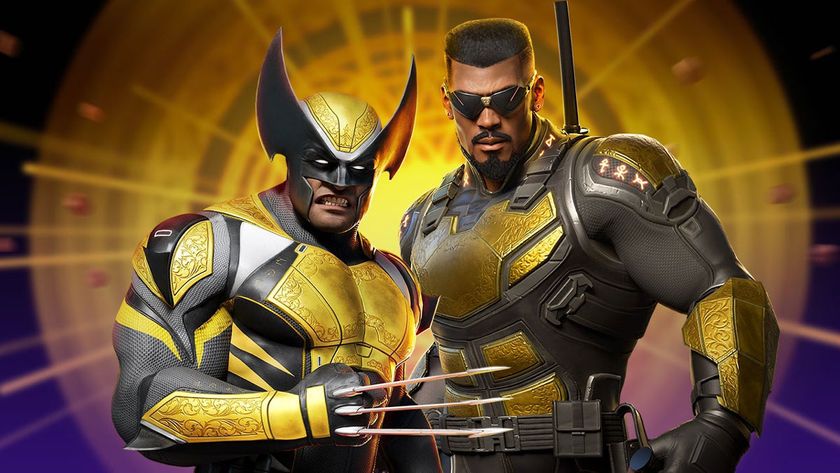 All the biggest trailers and announcements from Summer Game Fest Live
Image: Firaxis Games
Here are the biggest announcements from the Summer Game Fest live showcase. 
Geoff Keighley's Summer Game Fest kicked off with a livestreamed two-hour event showcasing upcoming game announcements, reveals and trailers. We've recapped all the biggest announcements from the showcase below, in case you missed it!
Street Fighter 6
Guile has joined the fight! The iconic fighter, complete with inexplicably tall hair, has been confirmed as a playable character in Street Fighter 6 with a map themed after his military background. Check out more details on his moveset here. 
Aliens: Dark Descent
We're getting a new Alien game! This isometric third-person game pits players against hordes of necromorphs with action-oriented gameplay akin to Aliens. The trailer teases a team of four Colonial Marines who investigate an abandoned base filled with androids and necromorphs, suggesting that the game might have multiplayer co-op elements. Developed by Tindalos Interactive, Dark Descent launches in 2023. 
The Callisto Protocol
We got our first gameplay video for The Callisto Protocol, a new survival horror sci-fi game from Striking Distance Studios. This game comes from the co-creator of the Dead Space franchise, Glen Schofield, and it shows! The new trailer follows the game's unfortunate protagonist as he journeys through a broken-down spacecraft infested with ravenous monsters, and then dies a horrible and very painful death. 
Call of Duty: Modern Warfare II
We got eight minutes of unbroken gameplay from Call of Duty: Modern Warfare II's first mission, Dark Water. This level of the first-person shooter sees Task Force 141 infiltrate a cargo ship and take down some enemy soldiers before all hell breaks loose and the team has to move through firefights unfolding in the stormy seas. Developer Infinity Ward emphasised that it worked really hard on making the water in this game as realistic as possible, leading to moments where the ship bobs about, moving around cover on the surface in real time. 
Witchfire
A fantasy-based first-person shooter pits you against hordes of creepy monsters in an unforgiving wasteland, but fortunately, you have loads of guns and magic to spare. The game enters Early Access soon. 
Fort Solis
This sci-fi thriller might be worth looking into because of its voice talent alone: Troy Baker (The Last of Us) and Roger Clark (Red Dead Redemption 2). This is a sci-fi thriller set in a place called Fort Solis on the planet Mars, where a space colony has dropped anchor. Unfortunately, something has gone wrong in Fort Solis, and our protagonist is going to have to figure out what happened quickly. 
Stormgate
A while back, quite a few ex-Blizzard Entertainment veteran developers from games like Warcraft 3 and StarCraft 2 joined up to make a new studio: Frost Giant Studios. Now, the studio has revealed its first game Stormgate, an RTS that takes the player through a shifting story with campaign missions that blend sci-fi and fantasy elements. It seems pretty colourful visually, but the game still looks far out from launch. 
Highwater
Demagog Studio's new game is set in a climate disaster, where players have to survive a world flooded by melted polar ice caps and high-rise oceans. You'll have to scavenge for food, supplies and weapons in these flooded environments, while solving puzzles, making friends and fighting enemies in turn-based strategy gameplay. The story takes on a more optimistic tone than this dreary setting might suggest. 
Goat Simulator 3
For a second, it seemed like we were finally going to see the reveal of Dead Island 2 - but we were wrong. This parody trailer shows off all the insanity of Goat Simulator 3, a sequel to the viral smash hit game that puts players in the shoes of a chaotic, physics-defying goat causing trouble wherever it goes. Yes, this is a sequel to the original game. No, there is no Goat Simulator 2. Why call this Goat Simulator 3, you ask? Because… goats?
This game launches later this year. 
Marvel's Midnight Suns
Midnight Suns pits players against a demonic force from the depths of hell, where they'll have to team up with heroes from the Marvel roster best-equipped to deal with supernatural forces. One new playable hero has been revealed for the game: Spider-Man, while three new supervillains corrupted by the enemy were revealed too: the Hulk, Scarlet Witch and Venom. Pretty fearsome enemies, but you have the might of Doctor Strange, Wolverine, Magik and more on your side so I'm not terribly worried about your chances. This turn-based action game comes from Firaxis Games, the developer of the recent XCOM games. 
Cuphead's Delicious Last Course
The final Cuphead adventure is almost here, and it looks just as gorgeous as the original game. This spin-off adventure adds a new playable character and an entire island full of enemies, secrets and bossfights ready to be explored when it launches on June 30. 
Honkai: Star Rail
Fans of Genshin Impact developer MiHoYo have a lot to look forward to. This is a sci-fi open-world game that follows a spacefaring protagonist aboard the Astral Express. You'll put together a party of fighters with unique abilities to use in combat, which takes on a turn-based fighting system. 
Zenless Zone Zero
This new game from HoYoverse has a lot of style. Zenless Zone Zero seems to be set in a futuristic urban setting, with a colourful cast of characters all set to engage in as much fast-paced combat as possible against robotic enemies. You'll be battling things out in a city called New Eridu in the wake of an unraveling conspiracy. 
Teenage Mutant Ninja Turtles: Shredder's Revenge
The retro-style beat-'em-up game Shredder's Revenge from developer Tribute Games is getting a new playable character many fans clamoured for: Casey Jones! The hockey stick-wielding masked vigilante will toss aside bad guys ruthlessly alongside the four turtles, Splinter and April O'Neil in up to six-player co-op multiplayer. This one launches on June 16. 
One Piece Odyssey
One Piece Odyssey brings back the pirate crew from the smash hit manga and anime series, with an original story written by Eiichiro Oda. The Straw Hats seem to have found themselves on a strange island with a mystery to unravel and lots of new friends to meet in this RPG. 
Layers of Fears
Bloober Team is returning to its horror game franchise Layers of Fear with a third entry. This game looks like a trippy journey into the spooky unknown, following multiple protagonists as they confront trauma and monsters in equal measure. The game launches in early 2023. 
Gotham Knights
Dick Grayson is the star of this new Gotham Knights trailer, which focuses on his superhero alter ego Nightwing. With Batman dead, the Batfamily has to step up to protect Gotham City and Dick is no slouch. With dual batons, a jet-powered glider, a grappling hook and excellent fisticuffs, he's prepared to fight alongside Batgirl, Red Hood and Robin to keep the city safe in this action game. 
The Last of Us Part 1
A remake of The Last of Us is coming! Naughty Dog's fantastic post-apocalyptic survival horror game returns fresh-faced on September 2, with a remake that boasts completely new visuals, character models and improved performance. There will also be a bunch of gameplay improvements to combat and exploration. This is the perfect way to catch up on Ellie and Joel's story before The Last of Us TV series hits HBO next year.