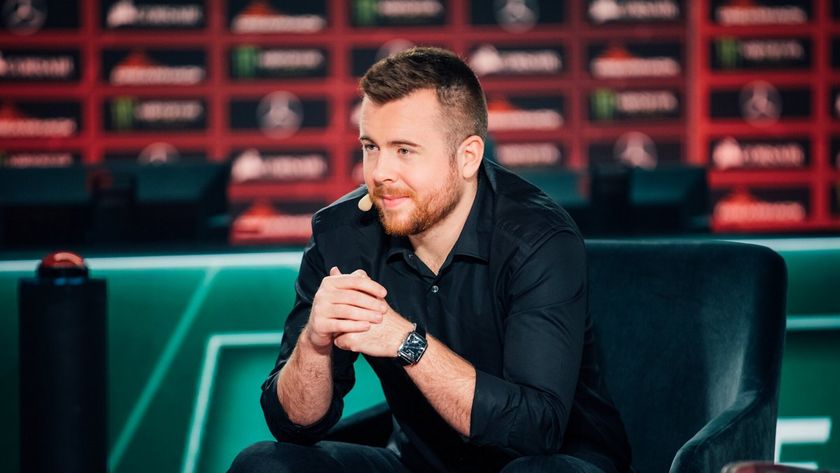 Cap close to calling it quits on casting due to health issues
Austin "Cap" Walsh opened up on an uphill battle he is fighting with a progressive liver disease that had him considering retirement from casting.
One of the community favorites when it comes to play-by-play Dota 2 casting, Cap revealed that several years ago he was diagnosed with Primary Sclerosing Cholangitis, "a rare, chronic, and progressive liver disease that currently has no cure."
While he's been able to keep his illness under control with prescribed medicine, the symptoms have gotten worse in recent years, he shared, stating that last year he even considered retiring. Even though the doctors can't point at the exact reason for which the symptoms flared up, it is believed that it was either catching COVID at TI10 or intolerance at some of the prescribed medicine that got Cap to a point where he had to were diapers during ESL One Malaysia LAN event.
"After getting Covid at TI, my disease started showing bigger symptoms," said Cap who described the symptoms as extreme itching, but internal. Besides that, Cap talked about how the disorder progressed to incontinence. "It was in this state that I wrestled with the idea of canceling attending ESL One Malaysia," said Cap, who after stopping the medication from alleviating the itching, noticed that the symptoms "returned to something much more manageable."
For the time being, Cap is still looking to find the proper medication and will continue with his career. He hopes that opening up about his chronic diseases and a grim distant future, where he might need a liver transplant, "helped at least one person with a chronic disease."
 "It sucks but it's not the end of the world," Cap wrote towards the end of his post.
For the Winter Tour of the 2023 Dota Pro circuit, Cap is a part of the Southeast Asia Division I regional league which runs between January 9-30.  
headline picture credits: Adela Sznajder| DreamHack