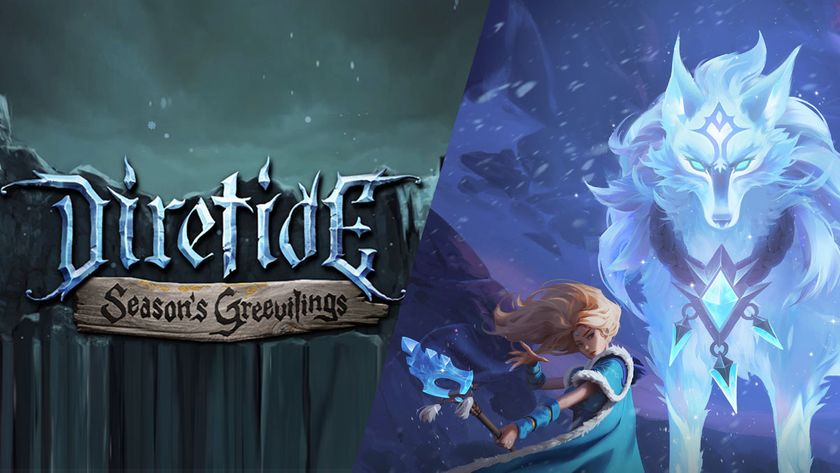 Battle Pass Part II is out and brings with it Diretide and the Crystal Maiden Persona
The 2022 Battle Pass Part II has been released. With it comes a new game mode in the form of Diretide, the Crystal Maiden persona and Immortal Treasure II.
When the 2022 Battle Pass arrived, Valve announced at the very beginning that it was meant to be a two-part Battle Pass, with the first part taking us up to The International 2022 (TI11), which Tundra Esports won, and the second part easing the vacuum of the lack of Dota 2 after the end of the season. Not far after the end of TI11, Part II of the Battle Pass has arrived as promised.
This is the message Valve had for the Dota 2 community with the release of Part II of the Battle Pass:
The Aegis has been claimed, and the new champions bask in the glow of well-earned victory. But outside of that triumphant light, as the heroics and heartbreaks of The International fade into blissful memory, the Dota season grows dark and the lava fields turn to ice — meaning it's time now for Part II of the 2022 Battle Pass. Namely, it's time for Diretide! Roshan has awakened from his candy coma, spurred on by righteous thieving greevils, and now all Dota players are invited to join in on the Hallo-wintery fun.

Part II of the Battle Pass features the Candyworks, the new Diretide game mode, a second Cavern Crawl map, and the release of another round of rewards — like the Conduit of the Blueheart Crystal Maiden Persona, Immortal Treasure II, custom Versus screens, a Cave Johnson announcer pack, fresh taunts, and more.
Diretide has always been a popular Dota 2 mode, and this year's version can be expected to deliver as the ones in the past. GosuGamers will do a detailed guide to Diretide soon. The candy that will be earned from Diretide can be traded for Battle Pass points, arcanas and other exclusive Diretide rewards.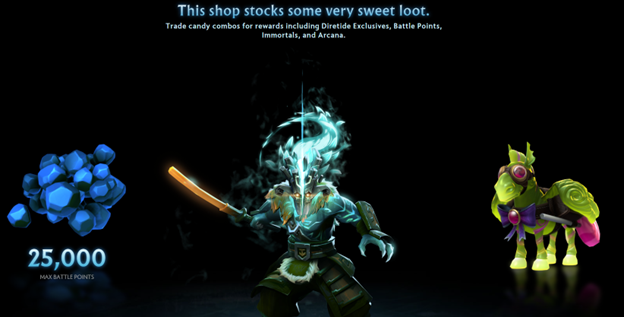 The Crystal Maiden wolf persona, Conduit of the Bluehart, is perhaps the second most exciting thing to come with Part II of the Battle Pass. The persona has a lot of special effects and voice lines, and pretty much feels like a second arcana for Crystal Maiden.
Immortal Treasure II has also been released! The treasure brings new immortals for-
·         Broodmother
·         Huskar
·         Necrophos
·         Dark Seer
·         Dragon Knight
·         Disruptor
·         Queen of Pain
Huskar and Necrophos get the golden 'very rare' immortal, while Queen of Pain has the 'ultra rare' immortal.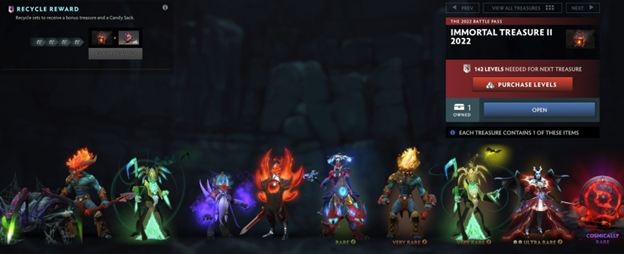 The last big thing that is left to be released is the Razor arcana, 'Voidstorm Asylum'. Part II of the Battle Pass lasts till the 12th of January, so start now and get the festivities rolling to earn the most amount of candy and rewards!