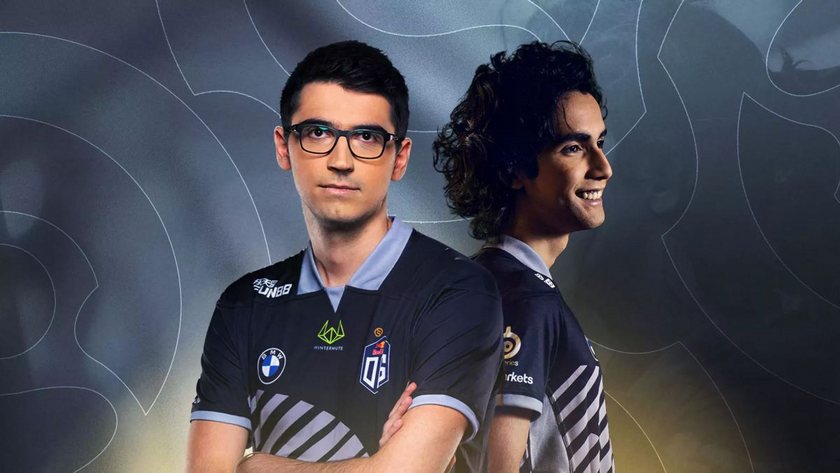 Sumail and Saksa part ways with OG
OG will be making adjustments to their roster once again as they head into the DPC 2021-22 season with replacements for Sumail and Saksa. 
The International 10 has been written into the Dota 2 history books and closed up for just a few weeks. But the closing of that book means the start of the next one, with the DPC 2021-22 season looming around the corner. 
And that means new characters, new roles, and shifting around of storylines. 
Although neither Martin "Saksa" Sazdov nor Syed "SumaiL" Hassan had been with the organization for an extended period of time, the news of them departing OG hits a chord with fans.
In January 2020 they picked up Saksa who had been on a break since TI9 — last playing for NiP taking 17-18th at the big event.
SumaiL back into the fold just before the TI10 European Regional qualifiers, in time for the team to compete (and ultimately clinch) the last spot for the region at TI. 
Both of them are incredible players and even better teammates. I am sure they will have a transformative effect in any organization they chose to join and they will continue to prove their world class talent. Martin, Sumail, you will be missed. Thank you for sharing this adventure with us and thank you for always being warm and kind to us all.
– JMR Luna, CEO of OG esports.
There is no information as of yet as to where either of these players will land. 
TI10 saw the back-to-back TI championship team OG take a disappointing (for many) 7-8th place finish. The team was not in their best form as Sebastien 'Ceb' Debs was playing after an emergency surgical procedure on his eye just days before the start of the big event. 
While there has been no other official news, Ceb did hint that TI10 was his last event when the team was knocked out. 
Prior to the start of TI10, Topias 'Topson' Taavitsainen had also indicated that he was looking to take some time off to spend with his family.
This leaves many rumors and whisperings about what the new composition will look like. 

OG roster

Sébastien "Ceb" Debs
Topias Miikka "Topson" Taavitsainen
Johan "N0tail" Sundstein