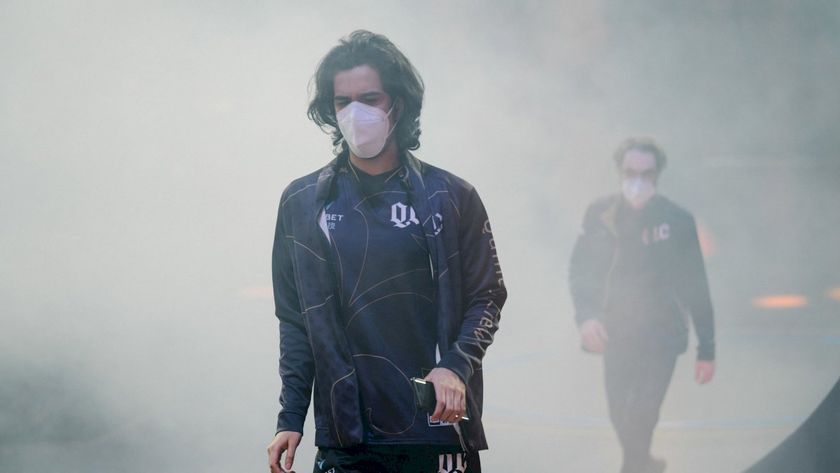 Fnatic and Quincy Crew TI10 runs end in the second round of the lower bracket
Day 2 in the Main Event of The International 10 brought more elimination rounds on the big stage, which left North America and Southeast Asia regions fighting with just a representative moving forward.
After taking a very dominant victory in the best-of-one battle for survival in the first series of the lower bracket, Fnatic were swept 2-0 by the young roster of Team Spirit in the next round.
 
Fnatic opened their first game draft with a Tidehunter, one of the most picked heroes at TI10 so far, hoping that his natural tankiness will allow them to survive the early aggression that Team Spirit showed that they like to apply in the laning stage. However, they allowed Spirit to have a few comfort picks and were quickly punished for it.
Team  Spirit took control of the game with Magomed "Collapse" Khalilov's signature Mars and an Io-Ember Spirit duo that established a very strong map presence. While Fnatic were able to find their first kill past the 10-minute mark, Spirit rolled over their opponents to start the elimination battle on the right foot, and headed into the second game, they continued to show dominance.
They knocked out Fnatic from TI10 with clutch plays coming from Miroslaw "Miroslaw" Kolpakov on Shadow Demon. His focus on keeping his carry alive at all costs paid off as Illya "Yatoro" Mulyarchuk closed the series without a single death to his name and a total K/D/A of 22/0/12.
Day two came to a close with Quincy Crew and OG meeting on the TI stage for the third edition in a row. This year the confrontation between these two squads also pitted the Hassan brothers against each other.
Game one started with a lot of action and continuous back and forth trades, which put QC in an advantageous position with their Kunkka- Monkey King core duo. By the 25-minute mark, Quincy established nearly a 10k gold lead, but the game got flipped on its head once Topias "Topson" Taavitsainen completed an Aghanim's Scepter on his Void Spirit and carried his team to a full comeback.
Topson was the MVP of game two as well. He played his first Dawnbreaker on the TI10 stage and showed the true power of the hero when played in a core position. He started the rotations as soon as he hit level 6 and from there on, his global presence along with Syed "SumaiL" Hassan's Aghs on Templar Assassin, which allows the hero to teleport to his traps, proved too much for Quincy Crew to handle.
 While both Quincy Crew and Fnatic ended their TI10 run in the 9-12th spots with $800,300 in their pockets, both OG and Team Spirit will fight against each other Friday, October 15, when for one of them the TI10 will come to an end.  
headline image courtesy of Valve