The International 10 playoffs bracket set
With the conclusion of the TI10 group stage, the playoffs bracket has now been decided and 16 teams are getting ready for the main event starting on Tuesday.
The dust has settled from the group stage battle at TI10. South America was the biggest loser of the battle, sending home two of their three teams —Thunder Predator (who didn't secure a single win) and SG esports — before even getting onto the main stage.
Despite Undying's surprisingly good run, they fell just slightly short of seizing an upper bracket spot for the playoffs. They are joined in the lower rungs by Evil Geniuses, who fans hope will regain their upper bracket kings moniker this week. 
Most of the teams headed to the upper bracket from Group B were expected. Team Spirit had an amazing turnaround after a dismal first day losing all matches and was able to secure themselves a top bracket seed.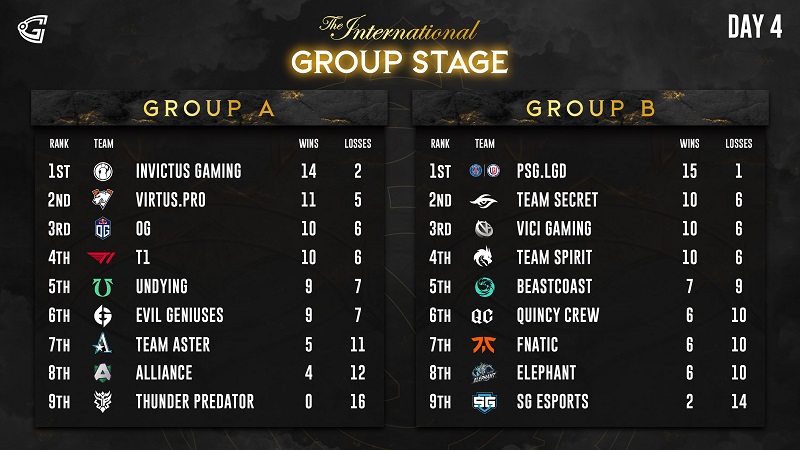 Winners of each group from TI10 had the privilege of choosing their first opponent in the main event from either the 3rd or 4th place finish in the opposite group.  
 Invictus Gaming (Group A Winners) chose Team Spirit and PSG.LGD (Group B Winners) chose T1. Their choices led to Team Secret vs OG and Virtus.pro vs ViCi Gaming.
Undying opted for Fnatic while beastcoast chose to take on Alliance.
This left Quincy Crew to go head-to-head with Team Aster and Evil Geniuses to battle it out with Elephant.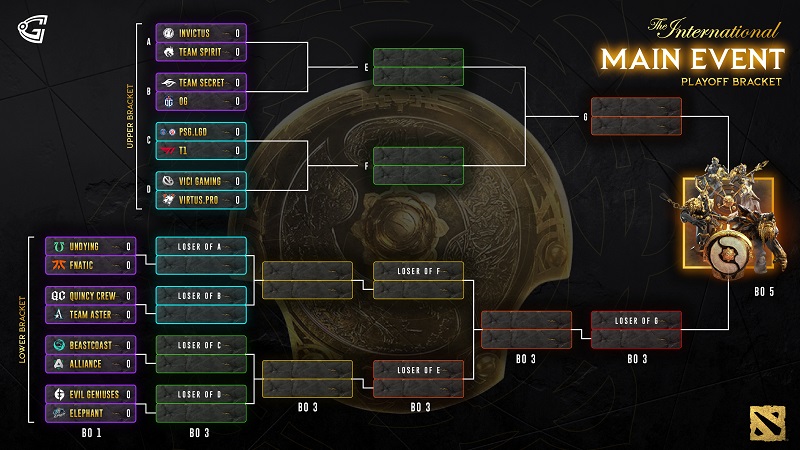 Tomorrow, Monday, October 11th will be a day off for all teams. The action will resume on Tuesday, October 12th with two upper bracket playoff series starting at 9 am CEST. They will be followed by four brutal best-of-one elimination games in the lower brackets. 
TI10 Main Event
Main Event -October 12th - October 17th, 2021
Sixteen teams play in a double-elimination format over six days.

Eight teams begin in the Upper Bracket, eight in the Lower Bracket.
First Lower Bracket round is Bo1, Grand Finals are Bo5, all other rounds are Bo3.
Schedule:
TI10 Prize Pool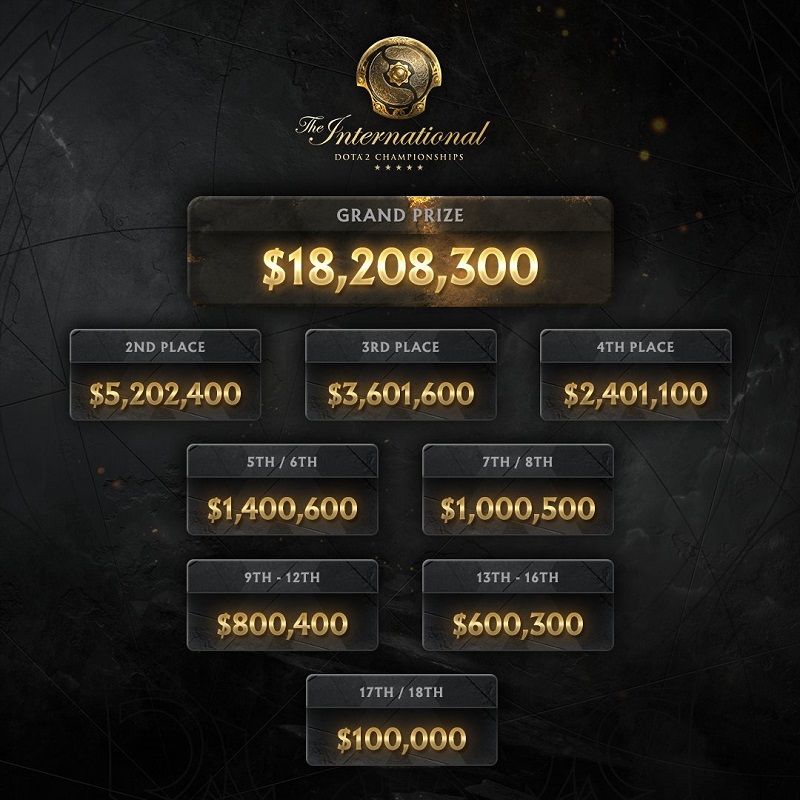 The final total for the TI10 prize pool has clocked in at $40,018,195 when the crowdfunding and Battle Pass purchases ended this past weekend. That is a 2401.14% increase from the original base amount of $1.6 million.
Only 25% of the sales contribute to the prize pool meaning that $153,672,780 has been spent on purchases by fans across the globe.
The previous year, The International 9 prize pool reached $34,330,068 ($32,730,068 added).
The International 10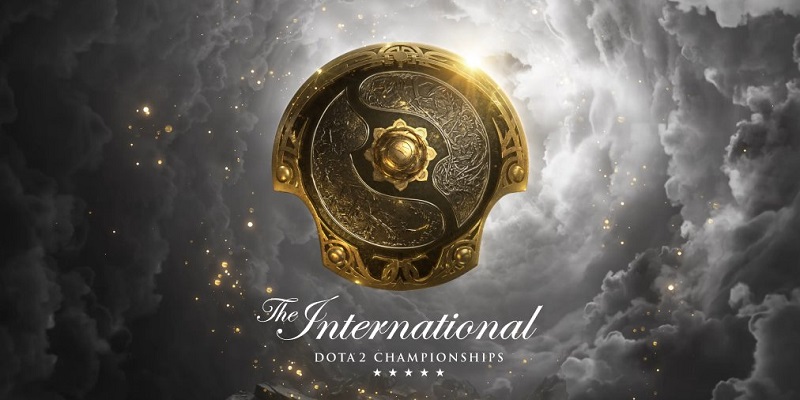 The International 10 is now expected to take place in October with the group stage matches unfolding October 7 - 10,  the playoffs set to kick off on the 12th of the month, and the grand finals scheduled for October 17.