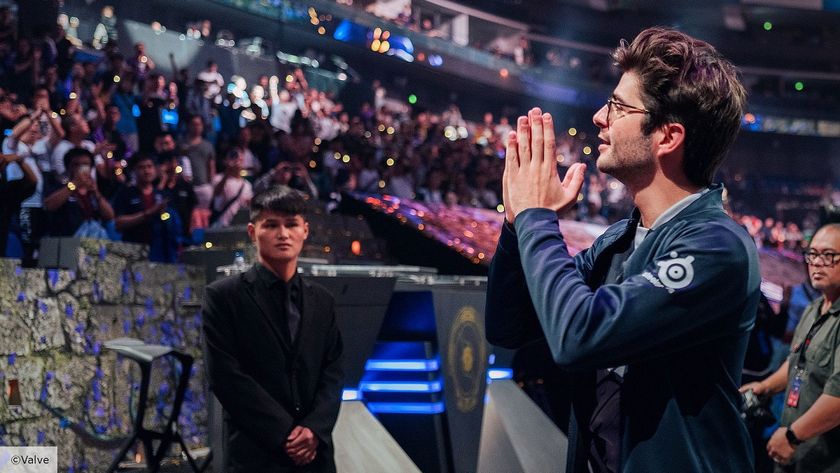 [updated] OG may head to TI10 without Ceb in offlane
**updated October 4, 2021**
OG revealed that Sebastien 'Ceb' Debs has been given the clearance and is well enough to participate in The International 10. 
The team will be playing with their full roster at the event and aiming to once again make history with a three-time championship win. 
---
OG may compete at TI10 to defend their Aegis without Sebastien 'Ceb' Debs in the lineup. If that happens, Team Liquid's Michael "miCKe" Vu will stand-in. 
The International is the pinnacle of all Dota 2 events and competing at the event is a dream for all players. Each year five players will become the champions of the Aegis. For the last two iterations, Sebastien 'Ceb' Debs lifted the trophy and claimed the title. 
As we head into TI10, the famed French player was poised to defend his 2-time title and fight to claim it for a third round. However, it might not be the case any longer. 
According to OG, Ceb underwent emergency eye surgery only days ago which may impact his ability to compete. The team is still awaiting final clearance from the doctor, although GosuGamers has been informed that Ceb has been given permission to fly to Romania. 
It is uncertain whether Ceb will be cleared to play The International 10, and we will be waiting on his doctor's verdict before making any final team decision. Players' health and well-being is vital to us and we will ensure that he is not in any danger before returning to work. But we know for sure that Ceb is doing everything he can to expedite his recovery and compete in TI10.
Michael "miCKe" Vu has already been scrimming with the team at BootCamp in Portugal for the last few days and has been cleared by Valve to stand in as needed. 
We are very thankful to Micke for stepping up immediately, and for joining us in Portugal the next day to start practicing with us. We are also very thankful to Team Liquid for working with us during these hard times to ensure that this loan could happen. And last but not least, a special thank you to Valve for helping and supporting us.
If there is anything that is consistent with OG, it is that they make their TI championship runs after battling challenges and staring down adversity. This year seems to be no different. 
OG TI10 Roster:

 Syed Sumail "Suma1L" Hassan

 Topias 'Topson' Taavitsainen

 Sebastien 'Ceb' Debs/
Michael "miCKe" Vu (stand-in)

 Martin "Saksa" Sazdov 

 Johan 'N0tail' Sundstein