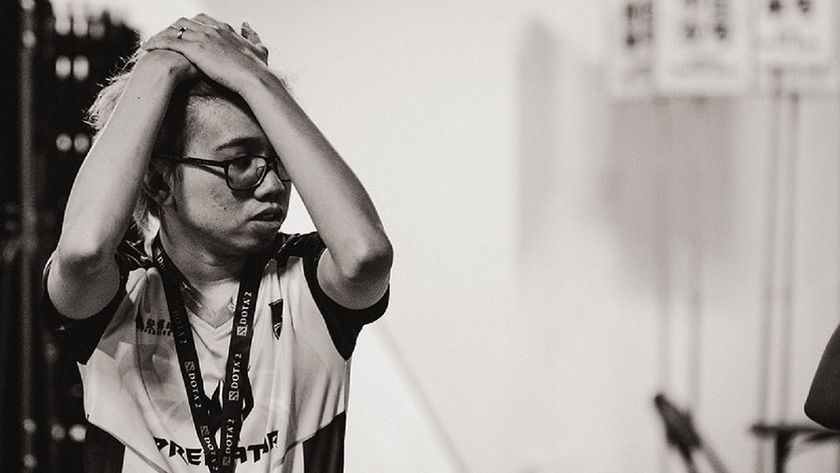 The race is on; EU and SEA heats up DPC 2021 Season 1
The last week of the DPC 2021 Season 1 is upon us and things are intense in the EU and SEA regions. 
It is the last week of the DPC 20201 Season 1 for almost all of the regions (China having one more week due to an 'off week' to celebrate Chinese New Year). And that means it is make or break time for some teams. 
So far, only Team Secret has locked in their spot at the upcoming Singapore Major. Some teams have already been relegated to the lower brackets. But the majority of teams need to pull up their big boy pants this week as the pressure mounts. 
In Europe Alliance, OG, Team Nigma, and Team Liquid are neck and neck, but only three of these top contenders will be able to book flights to Singapore. And of those three, only one will be guaranteed a spot in the Major, with the other two fighting their way in the Wild Card Series. 
But let's not count Tundra Esports out just yet. Although they won't be playing this week, sitting from the sidelines, losses for Team Liquid, OG, or Nigma could land them in a position for tie-breakers and to keep their Major dreams alive. With OG playing vs Secret and Team Liquid playing against Alliance, that could very well be a reality. 
Meanwhile, moving further East, SEA is also a hotbed of Major contention right now. No teams have clinched a spot at the first Major just yet and there, they have only three spots up for grabs -- one being the Wild Card spot.
Neon might have slipped a bit from the first place position, but the sitting in second place. If they can beat T1 and Fnatic can overwhelm TNC Predator, they will be headed to the Group Stage, defying the SEA predictions and narrative from six weeks ago. 
The third-place spot is heavy on the line with, like in Europe, teams who are not even competing this week still having a shot at tie-breaker games for Major dreams. 
Get ready for a week of high tensions, greater intensity, and potentially thrilling storylines in Europe and SEA. 
Games to watch this week
Europe
February 23rd 
Team Liquid vs Alliance 21 CET
February 24th 
SEA
February 24th 
February 25th 
Upper Division Standings (week 6)
Europe
Round-robin
1.
Team Secret
6-0
12-2
2.
Alliance
4-2
10-6
3.
Team Liquid
3-3
7-7
3.
Team Nigma
3-3
8-8
5.
OG
3-3
8-9
6.
Tundra Esports
3-4
9-9
7.
Vikin.gg
2-5
6-12
8.
High Coast Esports
1-5
3-10
SEA 
Round-robin
1.
Fnatic
5-1
11-3
2.
Neon Esports
5-1
11-5
3.
TNC Predator
4-2
9-5
4.
T1
4-2
9-6
5.
BOOM Esports
4-3
9-8
6.
496 Gaming
1-5
5-10
6.
Execration
1-5
4-10
8.
Vice Esports
1-6
2-13
Major Slots
At the end of the league, the top teams from each region's upper-division will qualify to the Major. For the first major, the distribution of the 18 slots will be as follows:
EU: Top 4 (2 to wildcard)
China: Top 4 (2 to wildcard)
SEA: Top 3 (1 to wildcard)
CIS: Top 3 (1 to wildcard)
NA: Top 2
SA: Top 2
Singapore Major Format
Teams

Majors feature 18 teams from among the six regions

Wild Card

Six teams
Bo2 round robin
Top two teams advance to the Group Stage
Bottom four teams are eliminated

Group Stage

Eight teams
Bo2 round robin
Top two teams advance to the Upper Bracket of the Playoffs
3rd to 6th placed teams advance to the Lower Bracket of the Playoffs
Bottom two teams are eliminated

Playoffs

Twelve teams, Double Elimination bracket
Four teams start in the Lower Bracket
Eight teams start in the Upper Bracket
Singapore Major Prize Pool and DPC Point Distribution 
Majors award $500,000 USD and 2,700 DPC points among the top eight teams as follows:
| Place | Prize | DPC Pts |
| --- | --- | --- |
| 1 | $200,000  | 500 |
| 2 | $100,000  | 450 |
| 3 | $75,000  | 400 |
| 4 | $50,000 | 350 |
| 5-6 | $25,000 | 300 |
| 7-8 | $12,500 | 200 |

Head over to our Hub for match info and our One Stop Shop; DPC 2021 Season 1 guide to get all the info on what is to come in the last week and how the upper divisions faired by the halfway point HERE.