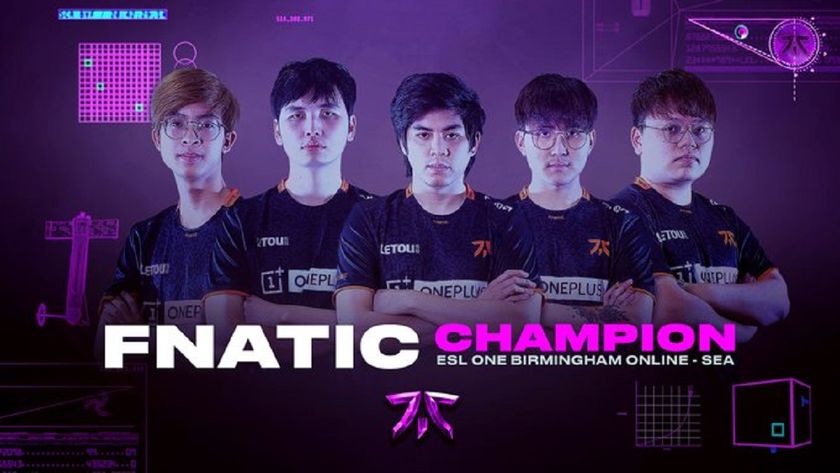 Fnatic take another win for SEA at ESL One Birmingham 2020
Fnatic took their second ESL One Online win as they overpowered BOOM Esports 3:1 in the Grand Finals of ESL One Birmingham 2020: SEA. 
After being sidelined by the Coronavirus, ESL One took their events to an online regional format instead, allowing for the show to continue. 
Fnatic took the honor of seizing the ESL One LA 2020 Online event for SEA  at the end of April after a clean 3:0 sweep over Team Adroit. They came back once again for ESL One Birmingham 2020 Online just over a month later to repeat their success. 
Although BOOM Esports had taken the first seed in the group stage, pushing Fnatic into second place, it was Fnatic that rose to the occasion when it really mattered. 
Meeting in the first round of the playoffs Fnatic overpowered Boom relatively easy with a 2:0 sweep. Fnatic moved into the grand finals and Boom had to fight their way back through the lower brackets. There, they met up once again with Boom eager to take revenge and Fnatic ready to prove they are truly the SEA and ESL One kings. 
The first game was in favor of Fnatic from start to finish and showcased a perfect performance by Kam Moon' Boon Seng on Death Prophet. No stranger to high pressure and high stake games, Boom Esports struck back in the second game of the series to even out the score with a convincing win in their pocket. 
The third match started out a bit more even and looked to promise fans an intense matchup, only for Fnatic to start running away with the lead and game 15 minutes in and Boom having no answer. 
Fnatic came out with a Treant last pick and the game was all Fnatic's. In just 29 minutes, the shortest of the series, they claimed their second ESL title in as many months.