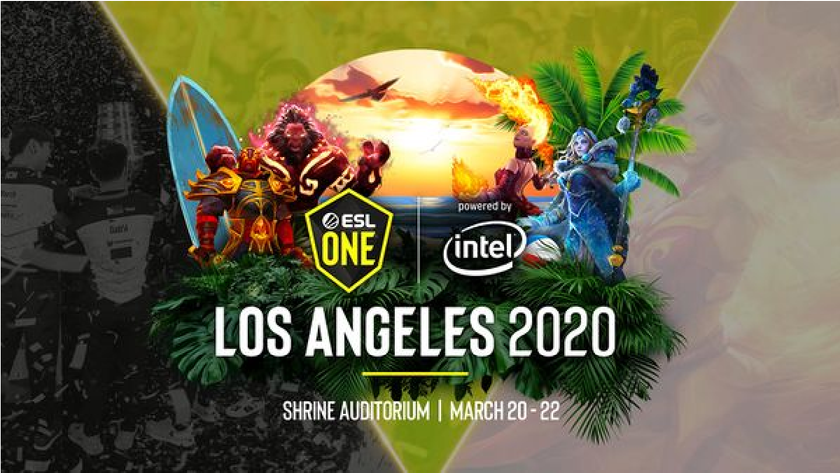 ESL One LA and Birmingham To Be Played Online
ESL has officially announced that both it's events - ESL one LA and ESL one Birmingham will both be played online with changes to the format.
With the recent events of Covid-19 affecting the world ESL made the announcement to postpone The ESLOne Los Angeles Major. This came after United States President, Donald Trump, put in to place a travel suspension. This then impacts the team's ability to get into the country and move around whilst there. Some teams were already in LA for a bootcamp but many of the teams had yet to arrive. Currently, the total number of cases sits at 441,000 with 55,000 of those being in the US. 
Just two weeks later ESL announced that the event and it's other event ESL Birmingham, due later in the year, would both be going ahead but in a majorly (excuse the pun) different way.
The event will no longer be a LAN and instead will be played in five online regional leagues. Each of the regions will endure a round-robin group stage which will be followed by playoffs. This, of course, raises a few questions such as DPC points and what teams are participating. 
The teams participating can be found here:
Fans can enjoy watching the teams that qualified plus we will see other teams who fell just short of qualifying for the event. Such as North American 'business associates' who missed out on the event after failing to Chaos EC in a bo3. Or Team Nigma who recently beat Team Secret in the 'WePlay! Dota 2 Tug of War: Mad Moon' event 3-2. Team Secret went through the qualifiers of ESL One LA without dropping a single map. The EU/CIS regional is sure to be a blood bath with 16 teams participating
In the wake of this decision, ESL have teamed up with Maincast to organize the regions. As a result, the prize pool has increased to $375k for ESL One LA and $335k. This is up from the normal $300k that non-DPC events get. 
Fans who had bought tickets should be receiving emails about refunds. ESL One Birmingham will be happening again in the Arena of Birmingham, 2021. If you had a ticket for this event then it will remain valid for next year's event.
ESL One Los Angeles starts on the 28th March and will go until the 19th of April
ESL One Birmingham will be May-June with exact dates to be confirmed.