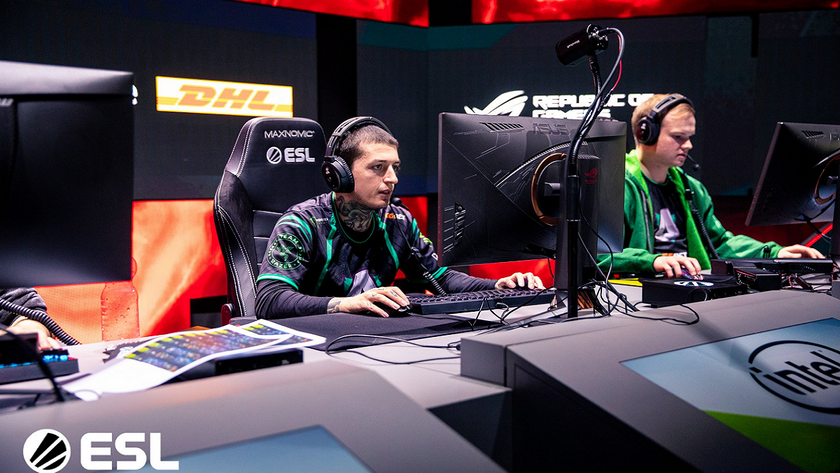 Alliance secures another podium finish at ESL One Hamburg 2019
Title image courtesy of ESL
Alliance is already slated for a top 3 finish at ESL One Hamburg 2019 heading into the final day after they overpowered beastcoast 2:1.
Signing the new Adrian "Fata" Trinks stack at the start of the season has paid off in multiples for Alliance already. The new team is already two-for-two in top 3 finishes, having just come off a title win at DreamLeague Season 12 one week ago. Now they are guaranteed another top finish heading into the last day of ESL One Hamburg 2019. 
With Fata at the helm, making the in-game calls and putting all of his game sense and experience into leading the team, the squad typically seems to be in sync with clean rotations and fluid movements. Nikolay "Nikobaby" Nikolov has reached insta-stardom with his thrilling, and often flashy plays.  
The team is intense, bold and filled with sky-high potential. 
After being swept by TNC Predator in the upper brackets 2:0, Alliance started knocking out teams left and right. They overpowered Virtus.pro 2:1 and then did the same to beastcoast. 
Seeking to emulate their moment of glory just last week, Alliance will no doubt but on a show-stopping performance in the lower bracket finals against Gambit so that they seek revenge against the undisputed alpha of the event — TNC Predator in the grand finals. 
Regardless of the outcome later today, Alliance has a strong shot at securing some significant DPC points at MDL Chengdu Major next month. 
Upper Bracket
Round 2 - Best of 3
Round 3 - Best of 3
Lower Bracket
Final
ESL One Hamburg 2019 Teams
 Virtus.pro

 TNC Predator

 Vici Gaming

 NiP

 Team Liquid

 beastcoast

 Quincy Crew

 Gambit

 Vikin.gg

 Fighting Pandas

 Wind and Rain 

 Alliance
 
ESL One Hamburg 2019 Format
Group Stage

Will be played from October 22-24
Two groups, six teams each
Bo2 round robin
Top two teams advance to the Upper Bracket of the playoffs
3rd and 4th placed teams advance to the Lower Bracket
Bottom two teams from either group are eliminated
Tiebreaker rules apply in order:

Direct points between tied teams
Neustadtl Score (Explanation)
Number of wins overall
Number of wins between tied teams
Time coefficient
Coin toss

Playoffs

First round of the Upper Bracket will be played on October 24th
The rest of the playoffs will be held at the Barclaycard Arena from October 25 to October 27 in front of a live audience
Double Elimination
Except grand finals, All games are played in Bo3 Series
Grand finals are played in a Bo5 Series
ESL One Hamburg 2019 Prize Pool
ESL One Hamburg 2019 boasts a $300,000 prize pool distributed between all 12 teams in the following way:
1st place - $125,000
2nd place - $65,000
3rd place - $35,000
4th place - $20,000 - beastcoast
5-6th place - $12,000 - ViCi Gaming/Virtus.pro
7-8th place - $7,500 - NiP/WaR
9-10th place - $5,000 - Fighting Pandas/Quincy Crew
11-12th place - $3,000 - Team Liquid/Vikin.gg
ESL One Hamburg 2019
ESL One Hamburg 2019 is taking place between October 22-27th, as12 teams battle each other for a $300,000 prize pool.