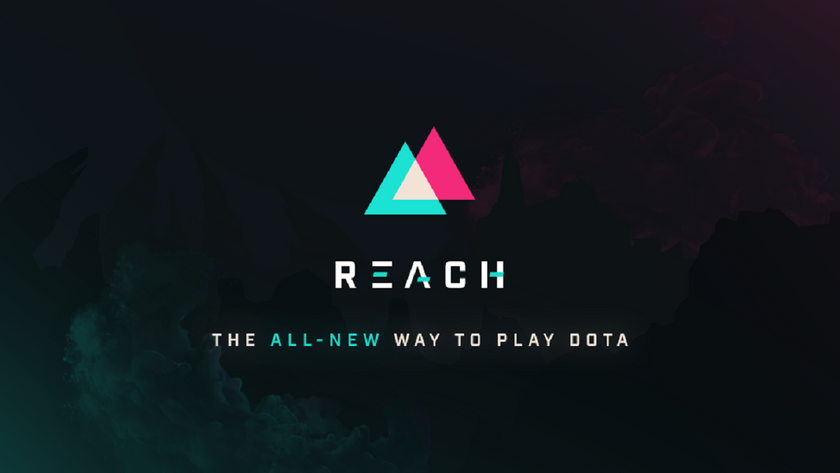 ESL Academy; The path to pro
A new path has been forged for aspiring Dota 2 players thanks to ESL and Dotabuff. 
If you watched the thrilling end of the three-game elimination series at ESL One Hamburg 2019 between beastcoast and WaR, you might have found your heart racing, palms sweating and eyes full of stars, imagining yourself at an ESL event playing under those same conditions. 
If that was you and you live in North America or Europe, then good news!
Dotabuff and ESL have partnered up to create Reach - a new platform that will help aspiring players reach their dreams of becoming professionals and give them the tools and resources necessary to actualize it. 
For the past year the teams at Dotabuff and ESL have been working closely together to bring you a new way to compete and gain recognition in the chaotic world of professional Dota. Today we proudly announce Reach—a platform where players can experience the highest level of play, win big prizes and get noticed by organizations to further their career.
Reach is open to players of all skills, eliminating the headaches and problems that are typically experienced in matchmaking. "Reach is role-based and strictly solo queue to promote fair competition and also features an extensive behavior score system."
The ladder system will create a path and help players climb to higher levels. It also provides financial incentives with $1,500 up for grabs weekly with a total of $240,000 available. 
The ESL Academy system's goal is to develop, promote, and elevate undiscovered Dota 2 talent on the verge of going pro. The leaderboard will be derived from the Dotabuff Reach platform, functioning as the grassroots platform in North America and Europe. Gathering talent from both regions, four former Dota 2 veterans will draft teams from the Top 40 players of each region. Each coach will draft their own team from qualifying competitors, selecting the most promising top players to train them on- and offline to compete in a professional esports environment. ESL Academy final matches will be held in conjunction with ESL One tournaments to provide players a chance to display their expertise in front of the largest Dota 2 community live and online. 
In other words, or more accurately in a picture: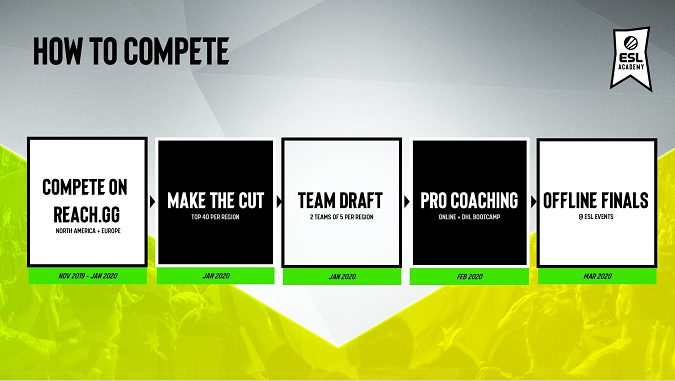 Yes, that is right. Drafted team members will receive coaching from Dota 2 professionals, bootcamp and then onstage action at ESL One event in March. In other words, that beastcoast moment COULD be yours.
Dotabuff Plus subscription will give you free access to Reach, and a priority invite during the beta month, so there is no reason to hesitate. 
If you think you have what it takes and are ready to take your game to the next level, sign up HERE