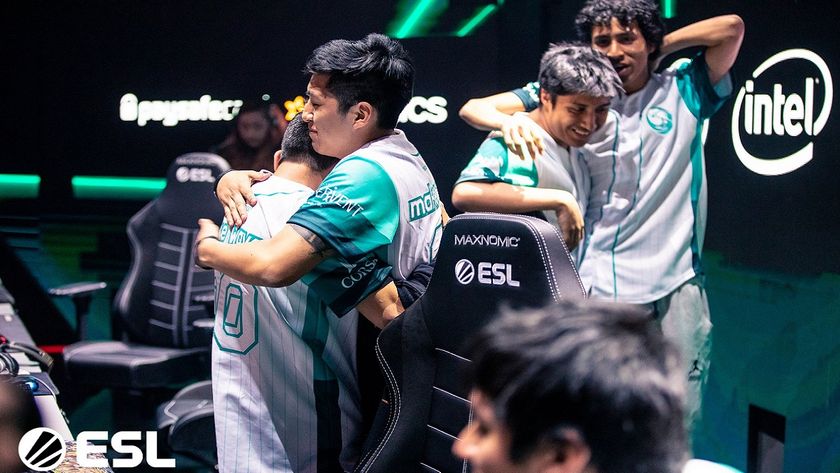 Three eliminated and beastcoast on fire at ESL One Hamburg 2019
Three more teams bid farewell to ESL One Hamburg 2019 leaving only five teams to compete for the title and trophy. 
It was an incredibly long day of playoffs at ESL One Hamburg 2019 —12 hours to be exact. Fans won't complain that the games went through until 1 am CEST, they were treated to a full day of some of the most exciting matches of the event. 
The day started off with the South American sweethearts beastcoast taking on the last-minute European addition Wind and Rain. The Europeans certainly put beastcoast to the test, forcing two one-hour long matches and a three-game series. The last match of the series was nothing less than nail-biting. The back and forth swings became quicker, more intense as the game wore on, culminating into the most incredible surprising ending that left fans exhilarated.
Next up, NiP went head-to-head with Virtus.pro. It seems as if someone had remembered to flip the on-switch for Virtus.pro to power up finally. The CIS team started to wind up during the first match which took a whopping 80 minutes and saw Vladimir 'No[o]ne' Mineko back to his former self and a fantastic performance by Egor 'epileptick1d' Grigorenko. They followed it up with a quick dismantle of NiP in the second match to complete the sweep and move on in the lower bracket playoffs. 
Heading late into the night there was still one more series to be played. beastcoast were now hopefully rested to challenge the only Chinese team at the event, Vici Gaming. VG had a dominant performance in the group stage, ending in the first place and taking the top seed for the playoffs. A surprise sweep by Gambit threw them into the lower brackets where they were expected to climb back up at least to the lower bracket finals. But beastcoast had other plans, which didn't include going home so early. The SA team, fueled by their last series and perhaps a bit rested from their break came back ready to play. After barely losing the first match, they ended the series out with a reverse sweep and more spectacular plays. 
The action continues on Saturday, October 26th at 13:00 CEST with more elimination series and the upper bracket finals.  
Upper Bracket
Round 2 - Best of 3
Round 3 - Best of 3
Lower Bracket
Final
ESL One Hamburg 2019 Teams
 Virtus.pro

 TNC Predator

 Vici Gaming

 NiP

 Team Liquid

 beastcoast

 Quincy Crew

 Gambit

 Vikin.gg

 Fighting Pandas

 Wind and Rain 

 Alliance
 
ESL One Hamburg 2019 Format
Group Stage

Will be played from October 22-24
Two groups, six teams each
Bo2 round robin
Top two teams advance to the Upper Bracket of the playoffs
3rd and 4th placed teams advance to the Lower Bracket
Bottom two teams from either group are eliminated
Tiebreaker rules apply in order:

Direct points between tied teams
Neustadtl Score (Explanation)
Number of wins overall
Number of wins between tied teams
Time coefficient
Coin toss

Playoffs

First round of the Upper Bracket will be played on October 24th
The rest of the playoffs will be held at the Barclaycard Arena from October 25 to October 27 in front of a live audience
Double Elimination
Except grand finals, All games are played in Bo3 Series
Grand finals are played in a Bo5 Series
ESL One Hamburg 2019 Prize Pool
ESL One Hamburg 2019 boasts a $300,000 prize pool distributed between all 12 teams in the following way:
1st place - $125,000
2nd place - $65,000
3rd place - $35,000
4th place - $20,000
5-6th place - $12,000 - ViCi Gaming/
7-8th place - $7,500 - NiP/WaR
9-10th place - $5,000 - Fighting Pandas/Quincy Crew
11-12th place - $3,000 - Team Liquid/Vikin.gg
ESL One Hamburg 2019
ESL One Hamburg 2019 is taking place between October 22-27th, as12 teams battle each other for a $300,000 prize pool.